Hay Pellet Machine for Sales
The cut and dried grass, alfalfa, straw, legumes, and other herbages in large round bales, have a common name: hay. Generally speaking, hay can be used as feed or bedding for cattle, sheep, rabbits, horses, and other animals, and can also be converted into biomass fuel for burning, heating, and cooking. (Related post: Cattle Feed Machine Price >>)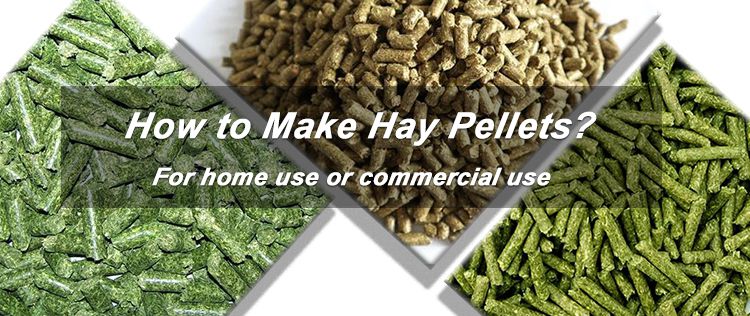 Make Hay Pellets for Animal Feed or Biomass Fuels
There are many business opportunities for hay. Starting a professional feed mill plant to make hey pellets for sale or setting up a biomass pellet production line to produce high quality hay pellets for fuel uses. If you have ideas about turn grass hay into useful sources and don't know how to start, just contact us to get more industry informations or technical guidances!
How to Make Hay Pellets into Animal Feed or Biomass Fuel?
Basically, making hay into pellets, both for commercial purpose or home use, has five steps: crushing, drying, pelletizing, cooling, and bagging. Surely, if you only make the hay pellets for your own use, some of these pellets manufacturing process can be ignored, like bagging. (Read more: How to Make Grass Pellets for Feed?)


Hay Pellets Manufacturing Process
Step 1: crush the hay into powders. A hammer mill is needed for this process. Pellets' production requires the size of the raw material to be between 3-5 mm. And the size of material for the crusher is required as well: its length should be under 10mm, if not, then you may need a feed grinder.
Step 2: dry the hay powders. An airflow dryer is needed for this step. Pellets' production requires the moisture content of the raw material to be between 14%-20%. The moisture content of the hay, especially fresh hay, is high, so it is necessary to dry the raw material with an airflow dryer. Before drying, you can also spread the uncrushed raw material on the floor for pre-drying, which can save energy.
Step 3: make the hay pellets. A pellet machine is needed for this step. Feed the hay powders which encountered the drying process into the hopper of pellet mill. Then the high pressure and temperature in the machine will shape the powders into high-density solid pellets. Some additives can be added for improving the shaping rate, or other biomass material powder for optimizing the nutrition content. Generally, there are two types of pellet making machine for hey pelletizing, flat die pellet mill for small scale hay pellet production and ring die pellet mill for large scale pelletizing demands. (Read more: TOP 10 Pellet Mill Manufacturers>>)

Step 4: cool down the pellets. A counter-flow cooler is needed for this step. When the pellets come out from the pellet machine, they are hot and the temperature of them can reach over 85℃. A counter-flow cooler is needed for them at this moment, the machine can cool the temperature of the pellets to 35℃, and increase their hardness at the same time.
Step 5: package the pellets for storage, transportation, and selling.
Hay Pellet Mill Machine for Sales
Hay pellet mill is a machine to turn hay materials into pellets. Also, it can process other raw materials, such as crop straw, rice husk, grass, alfalfa, leaf, sawdust, and wood chips. It is practicable to mix hays with other materials to improve the nutritive value.
Small hay pellet machine is the flat-die type. It is small and easy to operate, and the machine is suitable for small-scale production such as farmers, home uses, and wood pellet manufacturers. The gearbox of the machine is driven by bevel gear which is made of gray cast iron, with high efficiency, long service life, and low noise. The die and roller of the machine are made of superior alloy steels whose hardness is 55-60HRC. This machine has obtained CE and ISO9000 certificates, and it has been sold to many users in many countries all over the world. (Latest news: Small Pellet Mill Machine to Latvia >>)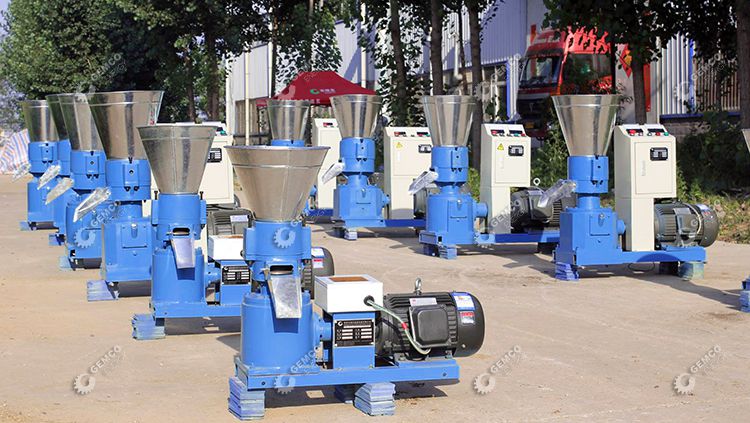 Small Hay Pellet
Large hay pellet mill is ring die pellet press. It features large capacity and less power consumption. Generally, large hay pellet machine is more suitable for large farm if for your own use. And it is also more suitable for setting up the pellet production business. (Read more: Buy Flat Die Pellet Mill or Ring Die Pellet Mill >>)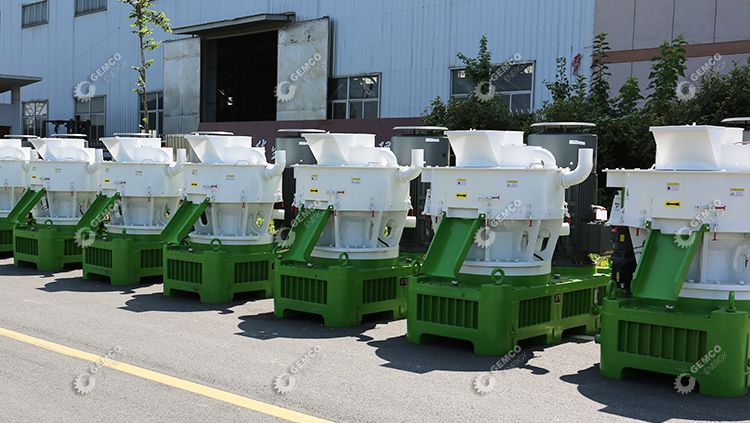 If you don't how to choose the right hay pellet mill, need flat die type or need ring die type. Just tell us your requirements, budget and more detailed information, our professional experts will help you to choose a hay pellet machine that suits you most.

GEMCO Small Hay Pellet Machine Pelletizing Video
If you are interested in buying hay pellet mill, we can be your good supplier. Established in 2007, GEMCO has developed into a TOP wood pellet machine and feed pellet mill manufacturer in China. And 80% of our pellet mill is exported, so we can totally ensure the quality of our hay pellet machine. In addition, we focus on our designs, hoping to help customers with relatively low price to get high quality machine. In these years, our equipment has been sold to many countries, like Canada, UK, Australia, Lativa, Philippines, Portugal, Japan, South Africa, etc. And we are now sincerely invite the agent around the world, welcome to contact us any time!

Reasons to Make Hay Pellets
The advantages of hay pellet fuel
The amount of greenhouse gases produced by burning hay pellets is far less than when burning fossil fuels.
The heat value of the hay pellet is about 8000BTUs, which is very high and almost equal to that of hardwood and close to that of coal.
Hay is cheap and easy to get. And it has a short growth time.
The price of hay pellet fuel is much lower than that of traditional fuels.
In gardens and farmland, the hay pellets can be used as mulch and soil conditioner. The burnt ash of the hay pellets can be used as fertilizer as well.
The advantages of the hay pellet feed
Compared with hay, hay pellets take up less space which saves transportation and storage costs.
Hay pellets can be directly eaten by animals.
Hay pellets are easier to digest and taste better than hay.
There is no ash in hay pellets, which improves the cleanliness of food.
There is a shortage of hay in winter, but there is no shortage of hay pellets as long as the preparation is adequate.
Get In Touch
We receive enquiries in
English, Español (Spanish), Русский язык (Russian), Français (French) and العربية (Arabic)
. Our professional team will reply to you within one business day. Please feel FREE to contact us!