Chicken Manure Fermentation Tank to United States for Fertilizer Business
Chicken manure has always been a headach for chicken farms, especially large-scale chicken farms. However, chicken manure can ben converted into a high-quality fertilizer that improves soil fertility and stimulates plant growth when handled it correctly, which can not only increase income of chicken farms, but also is great for environment. (You may also like: Small Chicken Manure Dryer Machine >>)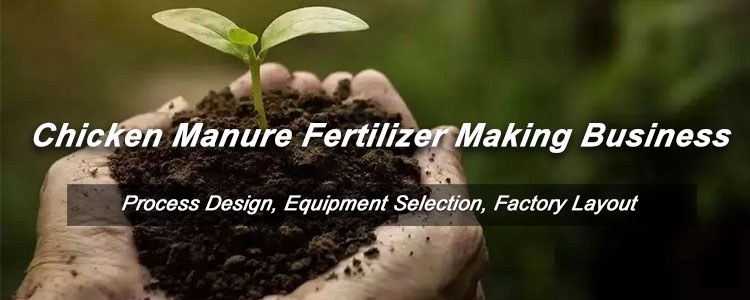 Advantages of chicken manure organic fertilizer:
Rich nutrients: nitrogen, phosphorous, and potassium;
Environment and Human Health Friendly: no toxic chemicals;
Improve Soil Fertility: enhance its physical, chemical, and biological characteristics, improve water retention, and stimulate the growth of beneficial bacteria;
Low-cost Production: chicken manure is very cheap raw materials for organic fertilizer making;
Therefore, setting up a complete fertilizer processing plant to deal with chicken manure can be a great business opportunity to make money. GEMCO-Energy provides highly efficient chicken manure fermentation tank to turn it into organic fertilizer at reasonable price. Below is a new case about chicken manure fertilizer fermentation equipment shipped to United States, you may have a reference.

Chicken Manure Fermentation Tank to United States
Here posted some of the pictures of manure processing equipment loading for delivery.
When all the equipment arrived at United States, and our customer started to install it. And, we have professional teams for installation and commissioning, customers can choose based on their specific situation.

How the Fermentation Tank Works?
The vertical fermentation tank is a highly efficient and adaptable piece of equipment developed for the processing of organic waste materials such as animal and poultry manure and sludge. This equipment operates on the basis of the fast multiplication of aerobic bacteria during fermentation.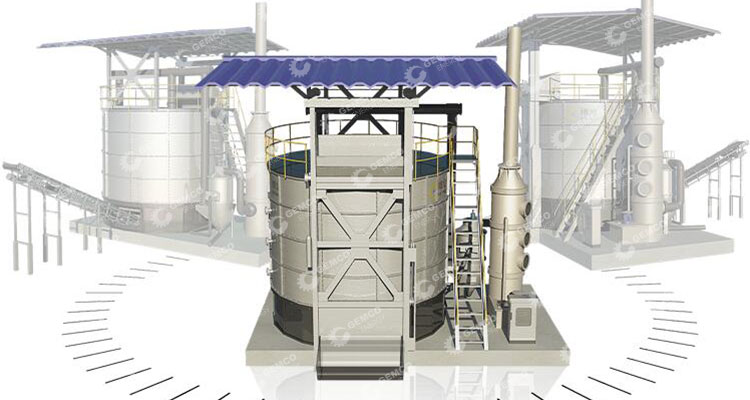 Vertical Fermentation Tank for Sales
When these bacteria grow, they generate enormous amounts of heat, eventually increasing the tank's temperature to between 45°C and 70°C. This rise in temperature enhances the development and metabolism of microorganisms, which aids in the degradation of hazardous compounds. After the temperature within the tank reaches 60 degrees Celsius, all hazardous organisms are eliminated, leaving only helpful bacteria to flourish. This results in the safe treatment of chicken waste, and the resultant processed material may be used as fertilizer or to manufacture organic compound fertilizer, assuring the green and sustainable development of the poultry business. (Read more: How to Make Chicken Pellet Fertilizer?)
Why Choose Us to Buy Our Fermentation Tank to Deal with Chicken Manure?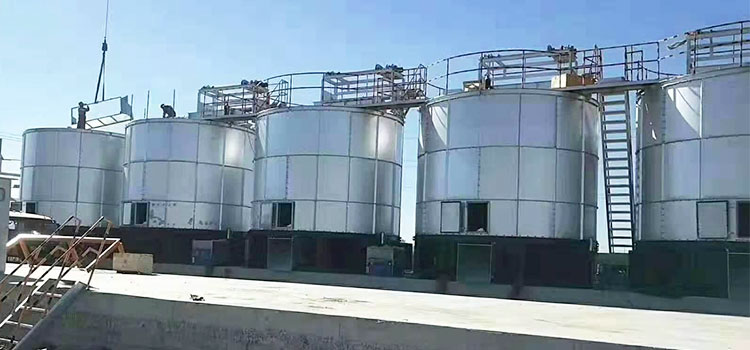 High efficiency of equipment: the aerobic fermentation time of the equipment is 10-20 times shorter than traditional fermentation, decomposing large molecules such as proteins of manure into small molecules, which can be directly absorbed by crops.
High degree of automation: PLC program is used to realize remote control, input livestock manure and other raw materials, automatic output of organic fertilizer, easy to operate and save labor costs to a certain extent.
Long service life: three-layer structure, good mechanical material, solve the problem of strong acid and alkali corrosion, durable, can be used for more than 10 years.
Good product effect: good treatment effect, stable equipment, mature technology, aerobic bacteria can survive and reproduce at -25℃-80℃, the formation of beneficial bacteria can kill the harmful bacteria in the raw material.
Small footprint: with vertical sealed structure, the equipment is small in size and can be installed outdoors.
Get In Touch
We receive enquiries in
English, Español (Spanish), Русский язык (Russian), Français (French) and العربية (Arabic)
. Our professional team will reply to you within one business day. Please feel FREE to contact us!