5TPD Briquette Production Line Machine Sold to Kenya
Electricity shortages have been a major obstacle to Kenya's economic development for many years, and universal access to electricity has not yet been achieved. Its main source of electricity generation is hydroelectricity, which accounts for about 47.8% of total electricity generation, but Kenya's climate has rainy and dry seasons, making the supply of hydroelectricity extremely unstable. Kenya, therefore, attaches great importance to the development of other renewable energy sources and has been increasing its investment in the renewable energy sector.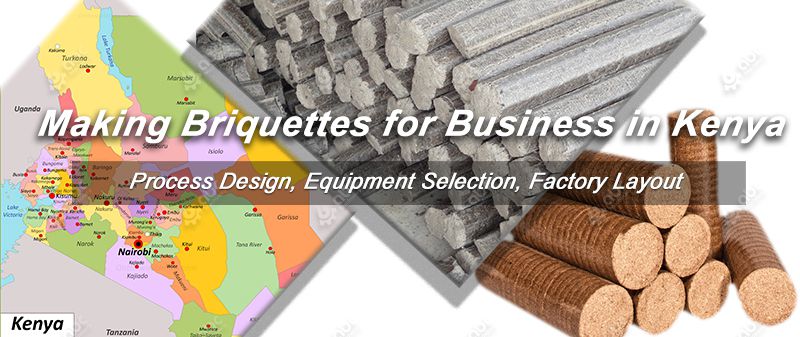 Start Biomass Briquettes Making Business in Kenya
Making briquettes for power generation is one of the available and cheapest ways in Kenya. There has abundant and various raw materials for briquettes production, like bagasse, sawdust, hay, waste wood, rice husk, coconut husk, coffee husk, etc. The technology of briquette making has been mature. And briquette machine price in Kenya is acceptable for many investors or businessman due to the fierce competition among briquetting machine manufacturers around the world. (Related post: Cost of Biomass Briquettes Business >>)
Therefore, cost of making briquettes for power generation or other business purpose has been lowered a lot than before, which is the same situation with other Africa countries, like Tanzania, Ghana, Uganda, Ethiopia, Nigeria, Malawi, etc. (Read more: 500KG/H Bamboo Charcoal Briquettes Production Project in Ethiopia >>)

5TPD Complete Briquette Production Line to Kenya
Recently, one customer purchased complete briquette manufacturing plant to make his own briquettes for power generation with the aim to reduce the cost of power generation. All the equipment is ready for delivery. (Similar equipment: Biomass Briquetting and Pelletizing Plant Setup in Thailand >>)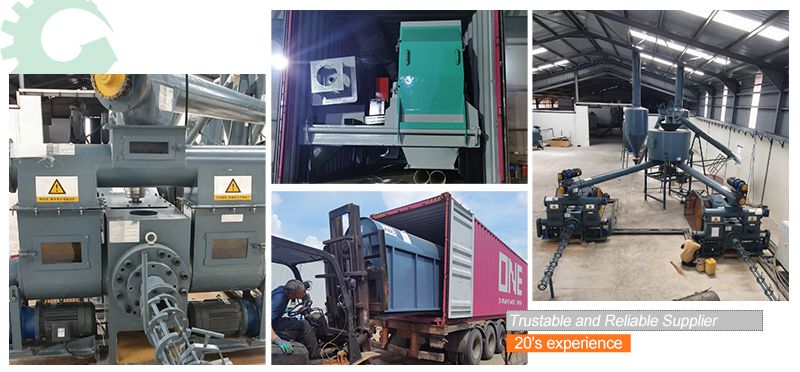 Where to Buy Briquette Machine? ABC Machinery – Reliable Manufacturer Offers Factory Price and Full Service
If you don't have no idea where to buy a briquette making machine for homemade use or business purpose, ABC Machinery can be a optimal choice when selecting the briquette machine suppliers. We offers various types of briquette making machines that can meet different requirements, from small scale to large scale or industrial scale. If you prefer to make charcaol briquettes, we also have the right charcoal briquette machine.


ABC Machinery always believes that quality is the life of our equipment and our company itself, which directly affacts the cooperations with our customers. Therefore, we adopts high-standard materials for the manufacturing of our briquette making machines. One the other hand, we always try to minimize the cost without compromising quality. We guarantee that you can buy our equipment at the most favorable price. Welcome to visit our factory to get briquette machine in Kenya!

Working Video of Briquettes Production Process at ABC Machinery Factory
If you are not sure wheather your raw materials suit for briquetting or not, please tell us. With so many years experiences in briquetting industry, we can quickly find the real briquette making cases for your raw materials; If we don't have, we also can offer briquetting testing at our factory. Apart from price and quality, we definitely the professional supplier for briquettes making.
Get In Touch
We receive enquiries in
English, Español (Spanish), Русский язык (Russian), Français (French) and العربية (Arabic)
. Our professional team will reply to you within one business day. Please feel FREE to contact us!