World TOP10 Largest Pellet Mill Machine Supplier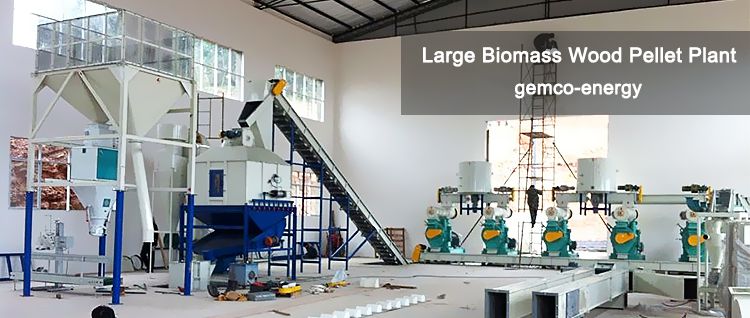 TURNKEY Project Offered by GEMCO
As the demand for pellets is increasing globally, many wood pellet mill manufacturers are trying their best to produce premium quality biomass pellet machines and offer biomass pellet plant to meet the increasing demands. The following are the well-known companies that produce a variety of pellet mill machines. If you are interested in buying a wood pellet mill or setting up complete pellet production line for business, then this list will help you make a better decision.
Global TOP 10 Biomass Wood Pellet Machine Manufacturers
Buy Wood Pellet Mill for Biomass Pellet Making
ABC Machinery is a proud supplier of wood pellet mills mainly situated in China. It manufactures a wide range of grain processing and biomass densification machinery. As China is the top producer of pellets worldwide, people prefer Chinese companies like ABC Machinery for purchasing advanced wood pellet making machine at favorable price.
GEMCO Energy is actually a subdivision of ABC Machinery. It manufactures state-of-the-art biomass pellet making machine, feed pellet machine and biomass briquette machine to provide advanced equipment to its local and international customers. Its pelletizing and briquetting machines are praised for their quality.
AMANDUS KAHL is one of the oldest wood pellet mill manufacturers situated in Germany. It was started in 1878 and has improved its quality over the course of many years. It is a worldwide supplier of machines related to biomass processing.
It is another Germany based pellet mill manufacturer. This company was established in the 1970s and now provides different machines belonging to different sectors. They export machinery pelleting machinery to more than 80 countries worldwide.
Namdhari Agro Industries is one of the leading companies in India. Although it manufactures biomass wood pellet mills, animal and poultry feed mills are its specializations. Hammer mills, mixers, crumblers, and elevators are some of their top products.
This wood pellet mill manufacturing industry is also established in India. They provide superior quality pelleting plants and mills to businesses running in and outside India. S.G. Mechanical Works is a professional and certified manufacturing company.
Bliss Industries is a pellet-related equipment manufacturing company situated in the United States. Other than the wood pelleting equipment, they provide a range of equipment such as animal feed manufacturing machines, oil extracting machines, and flour milling machines.
As the name shows, it is a US-based biomass wood pellet mill manufacturer. It manufactures many different models of pelleting machines. So that people having different requirements can buy the one that suits their needs the best. Its machines can produce a yield of some hundred pounds of pellets to tons per hour.
It is another company situated in the United States. It sells its products in different states of America. Its flat die pellet mills are the top producers. It provides other essential machines, too, for instance, vibrating sieves, cooling conveyors, turn-key systems, replacement parts, and much more.
Zhengzhou Leabon Machinery Equipment Co., Ltd.
Zhengzhou Leabon Machinery Equipment Co., Ltd. is located in China but supplies products worldwide. Its pelleting and briquetting mills are advanced and made up of top-notch material. The company has years of experience in the field and offers good customer service to its buyers.

How to choose a suitable biomass pellet machine manufacturer?
Various industries have relatively high-quality production companies. For manufacturers of biomass pellet machines, not only need to pay attention to customer needs, but also be responsible for their own products, so that they can be recognized by customers.Since each manufacturer has its own advantages and shortcomings, selecting a relatively good biomass pellet machine manufacturer can refer to the following standards:


Inside the Biomass Pellet Factory
Choose a biomass pellet machine manufacturer with a high reputation
The reputation of an enterprise determines the image of the enterprise, and the image of the enterprise also affects the efficiency of the enterprise. Choosing a company with a high degree of credibility can give us peace of mind in production and no worries about the future. So how to judge whether a company's credibility is high? The easiest way is to look at his working time, cooperating companies, scale of production, etc.
Product quality is the core
The level of product quality is one of the manifestations of whether a company has core competitiveness. No matter how good the other things are, the quality of the product is not good, it is useless.Try to inspect the production situation of the biomass pellet machine on the spot as much as possible, and you can also understand the product quality by visiting the project cases that have been traded.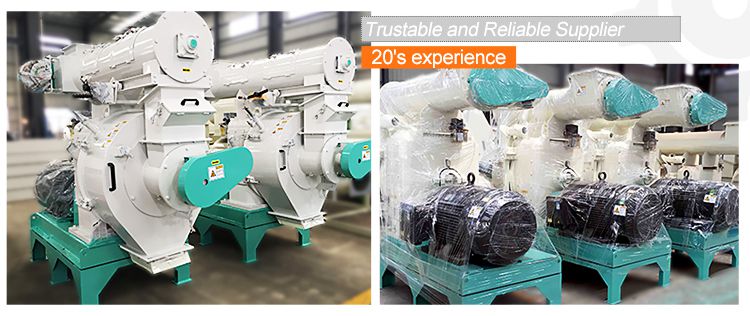 High Quality Biomass Pellet Machine Produced By GEMCO Machinery
After-sales service should be perfect
After purchasing the biomass pellet machine, the quality assurance, maintenance, spare parts supply, and technical consultation of the machinery are the focus of our after-sales service.
Why Choose GEMCO ENERGY as Your Wood Pellet Plant Equipment Supplier?
With advanced machinery manufacturing equipment, strong development strength and perfect after-sales service, GEMCO ENERGY has been developed as China largest biomass pellet mill manufacturer. Since establishment, the biomass pellet making machines manufactured by GEMCO have been exported many countries. The biggest advantage of GEMCO Energy are:
Premium Quality and Factory Price;
All Round and One-stop Service;
​
HOT Sale Factory Price Wood Pellet Mill Machine Provided GEMCO Energy
We honestly hope investors who are interested in biomass pellet manufacturing business can visit our factory or the project we built worldwide!
Turnkey Project of Large Wood Pellet Plant Designed and Built by GEMCO ENERGY
Global top 10 wood pellet machine plant manufacturers – choose the right one for your biomass pellet manufacturing business: buy biomass wood pellet mill machines from professional biomass pellet making machine manufacturer or supplier at factory price, get FREE technical instruction of wood pellet manufacturing process and business plan to set up turnkey biomass pellet plant project in The Czech Republic, Guatemala, South Korea, Japan, Thailand, Indonesia, etc., at low cost.
Get In Touch
We receive enquiries in
English, Español (Spanish), Русский язык (Russian), Français (French) and العربية (Arabic)
. Our professional team will reply to you within one business day. Please feel FREE to contact us!