Small Scale Cattle Feed Pellet Mill: Affordable and Efficient
The cattle feed pellet machines are easily found on those countries that cattle farming is being practiced in small or large scale, such as, African countries, Mexico and some parts of North America. Animal farmers appreciate to buy small animal feed pellet machine for making feeds more due to its low price, durability, simple operation and long life span that serves the farmer efficiently. (Read more: Small Feed Pellet Machine Price >>)


Cattle Feed Pellet Making for Farming Business
What is Small Scale Cattle Feed Pellet Making Machine?
Small scale feed pellet mill is designed for small scale animal feed pellet production. It is a animal feed machinery system to produce feeds for livestock, dairy cow. With small scale feed pellet making machine, you can process the cattle feed for self-use, for sale, for commercial use, for investing use etc. More important, it requires relatively cheap price compared with large scale type. (Read more: How to Make Grass Pellets?)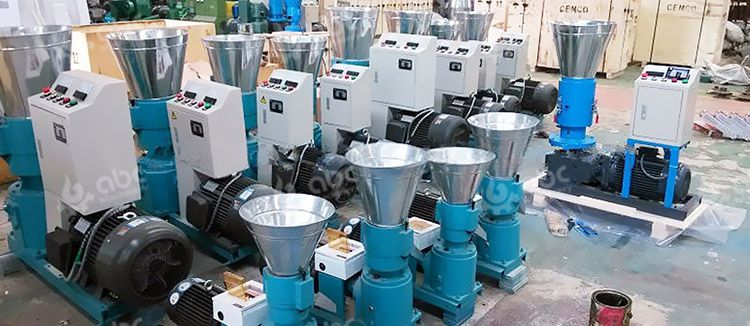 Small Cattle Feed Pellet Mill for Sale
HOT Sale Small Feed Mill Machine for Cattle Feed Processing
| Model | Output (kg/h) | Power (kw) | Weight (kg) | Overall dimension (mm) |
| --- | --- | --- | --- | --- |
| ZLSP200B R-type | 80-120 | 3 phase, 7.5 | 245 | 950*450*1050 |
| ZLSP300B R-type | 250-350 | 3 phase, 22 | 350 | 1350*750*1400 |
| ZLSP400B R-type | 350-450 | 3 phase, 30 | 450 | 1400*800*1450 |
| ZLSP500B R-type | 500-800 | 3 phase, 55 | 800 | 2300*750*1850 |

Please Note: Our small feed pellet mill can also be driven by Diesel Engine, PTO Engine, Gasoline Engine, but the detailed capacity and price may be a little different. If you have any needs for it, please contact us to get the full information!
Advantages of Using Small Cattle Feed Machine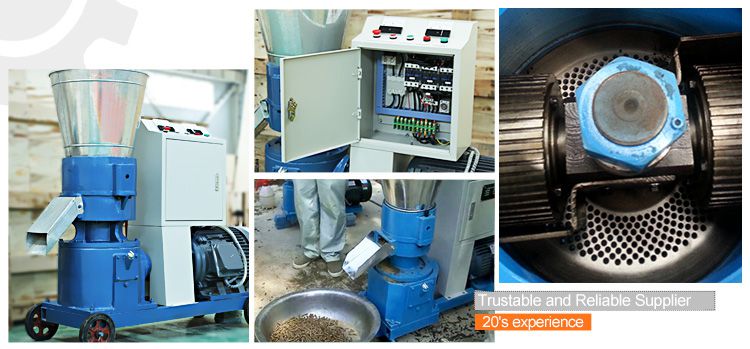 Small Cattle Feed Making Machine for Sale
One of the advantages of the small cattle feed machines is that most of the small scale and large scale farmers can use it. When using the animal cattle feed machinery the mixing of raw material is mainly done manually and the machine has a capability of mixing. (Read more: Small Poultry Feed Mill Machinery >>)
The small scale cattle feed pellet making machine have low cost with more return to ensure that most farmers can be in a position to purchase it, suitable for the startups to start new animal feed manufacturing business.
The mini cattle feed pellet machine is manufactured with small size, simple structure, easy operation, requiring a very small land occupation, easy to install for the operators.
Set up Small Cattle Feed Pellet Plant to Obtains Big Benefits
Small cattle feed pellet machine can also be used to set up small feed processing plant. The cattle feed pellet plant is appropriate for both medium and small scale farmers mainly made of simple structure with small foot print and it has a low noise. The main process is generally composed of drying, mixing, pelleting, cooling and packing etc., which is optional for the actual production process. When building the small cattle feed pellet plant, you should choose the suitable cattle feed machine according to your actual condition and requirements.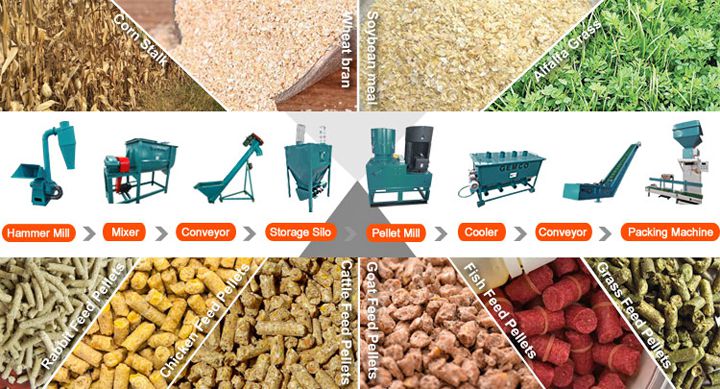 Main Machinery to Set up A Small Feed Pellet Plant for Cattle, Poultry and Fish

There are a lot of machinery and equipment manufacturers in the market, some pelletizer machine manufacturers play a big price war, but for cattle feed machine, quality is the most important, price is only a part of the choice can not only look at the pellet mill price, to see the manufacturer's qualifications, production experience, projects and so on. (Recent news: Small Chicken Feed Mill Plant Exported to Tanzania >>)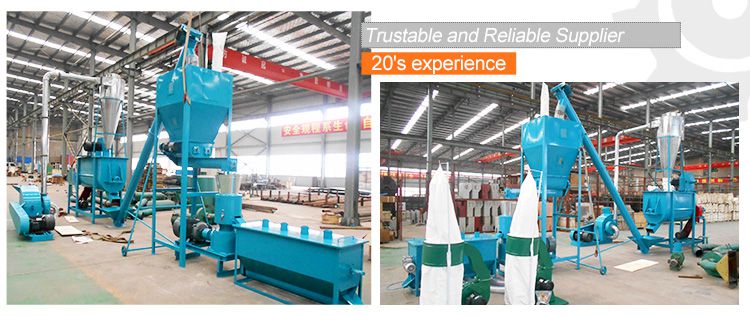 Mini Feed Pellet Mill Plant for Cattle
The primary advantage of small scale attle feed pellet plant is that it has a better adaptability and occupies a narrow area.
The other advantage is that the feed pellet made by this plant are of high hardness and smooth surface therefore making it easier for digestion and absorption.
The third point is that small cattle feed pellet plant when being used the moister of the pellets is more similar to the moisture of the material why therefore good for storage. cattle feed pellet is also made of quality therefore it's more durable for most of the farmers to utilize it.
Setup Small Feed Pellet Mill Plant for Livestock Poultry and Fish
Small scale cattle feed pellet making machine for farm or business uses – factory price machinery for animal feeds making: Buy small scale cattle feed making machine from animal feed machinery manufacturer or supplier at factory price, get FREE technical instruction of cattle feed pellet production process and business plan to set up cattle feed mill plant project in Philippines, Uzbekistan, Lithuania, Nigeria, Tanzania, etc., at low cost.
Get In Touch
We receive enquiries in
English, Español (Spanish), Русский язык (Russian), Français (French) and العربية (Arabic)
. Our professional team will reply to you within one business day. Please feel FREE to contact us!