From Timber to Treasure: The Lucrative Business of Wood Pellet Production
Wood pellets are known as the best biomass fuel pellets of high heat value. Research shows that all over the world the current demand for pellets is nearly 16,000,000 tonne. This demand is expected to be increased by the end of the year and reach to 46,000,000 tonne. European Commission stresses to make at least 20% of energy should come from the renewable energy sources available. (Read more: Biomass Pellet Mill Manufacturers >>)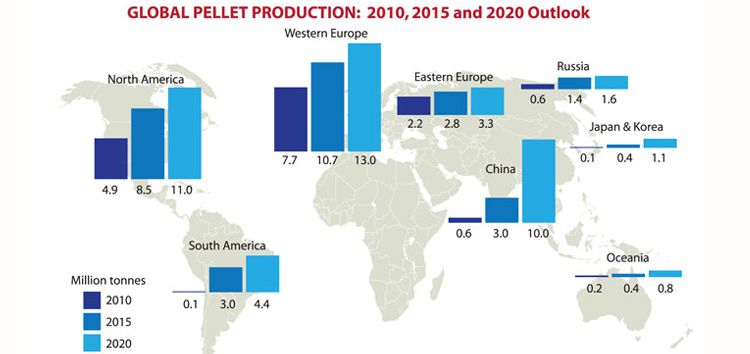 Global Biomass Sawdust Pellet Growth
Starting Your Own Wood Pellet Production Business
The demand for biomass pellet production is increasing every year and setting up wood pellet production line is popular project around the world since biomass pellets are considered an eco-friendly fuel that does not harm the environment like the traditional fuels do. And, the raw material to make pellets such as sawdust, rice husks, etc. are very easy to have or can be brought at very cheap price. (Latest project: 2TPH Wood Pellet Plant Project Setup in Australia >>)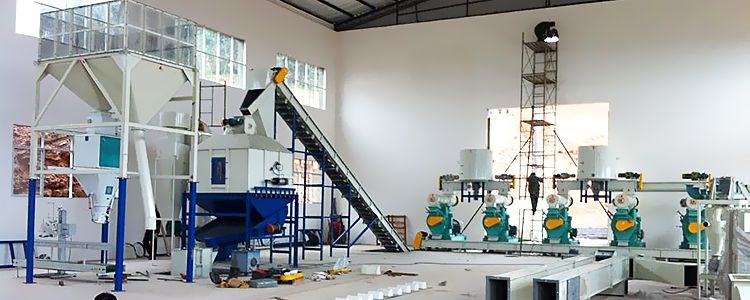 Setting up Wood Pellet Production Project for Biofuel Business
The increasing demand of wood pellets shows that starting a wood pellet production business is a great investment and biofuel pellet manufacturing business is definitely going to flourish even more in the future. Investors who know the value of this business, have easy access to the raw material, and have enough areas to run a biomass pellet plant enjoy large revenues. (Read more: Biomass Pellet Machine Price >>)
If you too are interested in starting this business then start working on it already!
How to Build a Wood Pellet Production Line for Business?
To manufacture pellets on a small scale or large scale for commercial purpose, you must construct a wood pellet production plant. As there are different steps involved in wood pellet manufacturing process, it means there are more pieces of equipment involved in. Each of the wood pellet processing equipment performs its own role. So what equipment needed to set up a wood pellet production line?


Wood Pellet Machine for Sales
A Complete Wood Pellet Production Line is Composed of Wood Chipper/Skiving Machine, Hammer Mill, Dryer, Wood Pellet Mill, Cooler, Package Machine and etc.
Wood Chipper: The function of wood chipper is cut down the raw material such as wood logs, branches, stems, and leaves into smaller pieces so that they can be processed through the pelletizing machine.
Hammer Mill: Hammer mill further breaks the raw material into small sized particles. It further cuts them until they reach the size less than 3 mm.
Drying Machine: As each material has different amount of water in it, it is important to reduce water content to make durable and good quality pellets. If the raw material is wood then the desired moisture content is usually 15% by using the dryer.
Pelletizer: The key machine in a wood pellet mill plant is wood pelletizer. Its function is to convert raw material into pellets. The number of pelletizers you need depends on how much raw material you have and what is the capacity of your pelletizer. If you have tonnes of raw material then you may need more than one pelletizer. However, it is recommended to buy only one pelletizer if you are a beginner. Work on it and expand your business gradually.
Cooling and Sieving Machine: Pellet when come out of the machine have a high temperature which is reduced using a cooling machine. Sieving machine is used to separate pellets from ash.
Packaging Machine: The produced wood pellets are packed in bags for sales.

In fact, except wood pellet machine, not all other auxiliary equipment is essential to set up a wood pellet mill plant. You should drop one or two equipment depending on your production capacity and investment cost. And, it is highly recommended to have a customized business plan for your wood pellets production business.
Large Scale Wood Pellet Mill Plant Design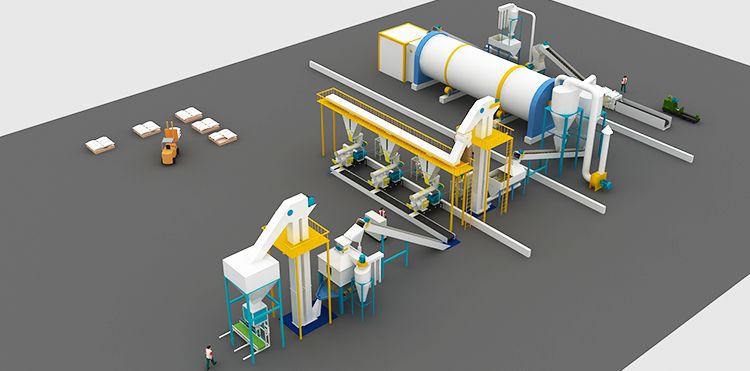 Large Wood Pellet Mill Plant for Sale
Small Scale Wood Pellet Production Line Plant Design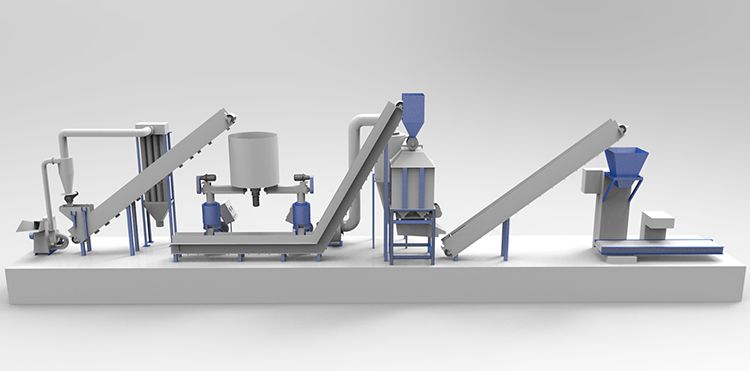 Small Scale Wood Production Line
Differences between Large and Small Wood Pellet Plant

The wood pellet production line offered by GEMCO Company can not only make small wood pellets with different diameter, but also can product different kind of raw material. Wood logs, wood chips, sawdust and other wood residues including pine wood are also suitable materials for making pellets with the extruding plant. We can offer the customized plan for your own wood pellet manufacturing business according to your specific requirements. Any questions, we are happy to offer supports!
Set up Large Commercial Wood Pellet Production Factory - Equipment Onsite Installation and Commissioning
Set up small or large wood pellet production line – factory price wood pellet machine for biofuel pellets making business: buy wood pellet production line from biomass wood pellet machine manufacturer or supplier at factory price, get FREE technical instruction of wood pellet manufacturing process and business plan to set up wood pellet production line project in the Czech Republic, Guatemala, South Korea, Japan, Thailand, Indonesia, etc., at low cost.
Ring Die Pellet Mill for Wood Pellet Plant
Ring die pelletizers are different from the small sized pelletizers as they have a flat die. If you want your pelletizer to build pellets more than 1t/h that this type of pelletizer is best for you. Vertical ring die pellet machine is the key part in a complete pellet making line. It is mostly used to process wood materials like wood chips, sawdust, tree branches, logs, and so on, so it is a kind of large scale wood pellet mill. (Related project: 20ton/h Wood Pellet Plant in Vietnam >>)


Large Wood Pellet Machine for Sales
Why It is Called Ring Die Pellet Mill?
The reason is that the main part of this machine is a circular ring, which is called a "die". and there are 2 rollers inside the ring to rotate and extrude the biomass in the middle to go through the die holes and cylindrical pellets are made. It is one of the most important parts in wood pellet production line.
Advantages of Ring Die Pellet Mill over Flat Die Pellet Mill
Setup Wood Pellet Plant for Business
As the main part of wood pellet production line. Ring die pellet mill have so many adventures.First of all, it is a large pellet equipment. So it is mostly used in industrial pellet production.
The ring die pellet mill is especially suitable for processing wood and palm fiber. So many investors with large quantity of wood or palm fiber material choose ring die pellet mill instead of flat die pellet mill.
A set of ring die pellet mill has relatively longer service life compared to flat die pellet mill. Otherwise it won't be cost-effective.
The pellets made by ring die pellet mill have larger density and smoother surface since ring die pellet mill has higher pressure.
In brief, if you want to produce pellets in large scale, ring die pellet mill is your best choice. Over years of researching and practicing, GEMCO ring die pellet machine has been upgraded and patented. We have improved the ring die by adjust the technical parameters so that to prolong the service life of ring die and ensure no cracking in pelletizing. (One GEMCO ring die can be used to make nearly 1000 tons of wood pellets). Wood pellet production line is multi-machine parallel to expansion production and all automation operation. It can be customized by costumer.
Get In Touch
We receive enquiries in
English, Español (Spanish), Русский язык (Russian), Français (French) and العربية (Arabic)
. Our professional team will reply to you within one business day. Please feel FREE to contact us!