Small scale cattle feeding machine for making cattle feeds
Cattle feed machine
is a feed processing machine system to produce feeds for livestock, dairy cow. There are unique types of this cattle feed machine example industrial feed pellet machine electric small animal feed, flat die cattle feed machinery and manual type animal cattle feeding machine. One of the advantages of the cattle feed equipment is that it's easy to manage for both small and large scale farmers. It's more economical to use and most of these animal feed pellet machine is that they are portable.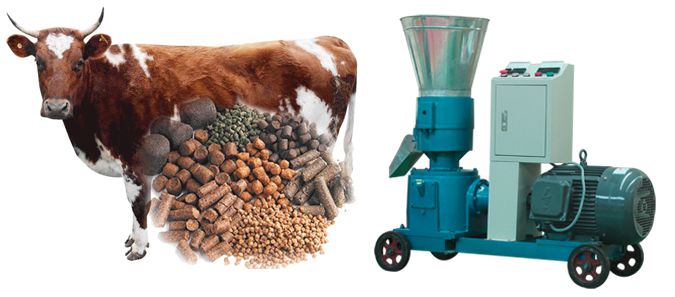 Why Farmers Like to Use Cattle Feed Machine?
The
cattle feed machines
are mainly found on those countries that cattle farming is being practiced in small or large scale. Farmers appreciate this machine due to its durability, it's simple to use and moreover it has long life span that serves the farmer efficiently. African countries, India, Mexico and some parts of North America.
Advantages Cattle Feed Machine
One of the advantages of these cattle feed machines is that most of the small scale and large scale farmers can use it. When using the animal cattle feed machinery the mixing of raw material is mainly done manually and the machine has a capability of mixing.
The second advantage of the cattle feed pellet machines is that it requires a very small land occupation.
The other advantage is that for that operating it for the first time it becomes easier for them to handle because it has a quick installation.
The small scale cattle feeding machine have low cost with more return to ensure that most farmers can be in a position to purchase it.
Cattle Feed Machine Used in Small Cattel Feed Pellet Plant
Cattle feed machine is used to feed pellet plant.
Small cattel feed pellet plant
is a machine system that is mainly made of the flat die feed mill. The small cattle feed pellet plant is usual use flat die cattle feed machine and the large cattle feed pellet plant is usual use ring die cattle feed machine. The cattle feed pellet plant is appropriate for both large, medium and small scale farmers mainly made of simple structure with small foot print and it has a low noise.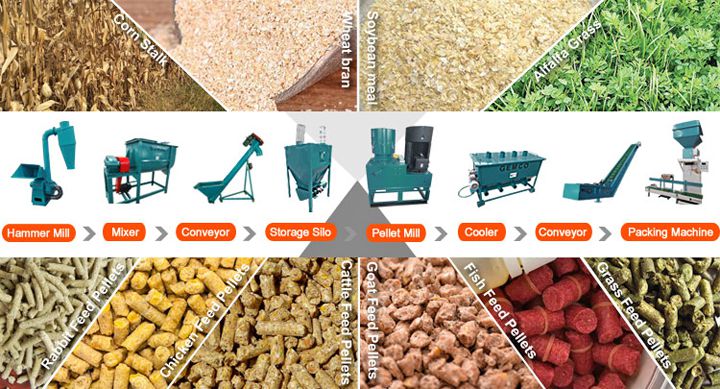 When using the cattel feed pellet plant it is more convenient to use because the machine very easy to use for the both levels of a farmer. lt has a smooth surface and a low density making it simple for farmers to use. The primary advantage of the cattle feed pellet plant is that it has a better adaptability and occupies a narrow area. The other advantage is that the feed pellet made by this plant are of high hardness and smooth surface therefore making it easier for digestion and absorption. The third point is that small cattle feed pellet plant when being used the moister of the pellets is more similar to the moisture of the material why therefore good for storage. cattle feed pellet is also made of quality therefore it's more durable for most of the farmers to utilize it.
Get In Touch
We receive enquiries in
English, Español (Spanish), Русский язык (Russian), Français (French) and العربية (Arabic)
. Our professional team will reply to you within one business day. Please feel FREE to contact us!