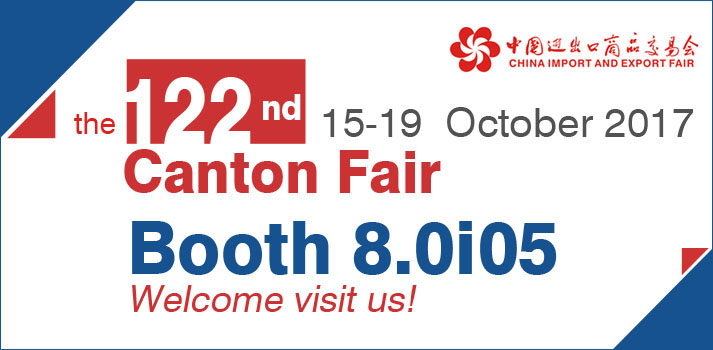 ZLSP200B R-type Electric Pellet Mill
MPL300 Biomass Mobile Pellet Plant
Large Ring Die Wood Pellet Mill
D-type ZLSP200B Small Pellet Mill
Screw Biomass Briquetting Machine
Hydraulic Wood Briquette Machine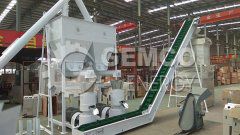 Poultry Feed Pellet Plant Make Chicken Feed Pellets Shipping to Australian Client

How to Reduce Bagasse Briquette Plant Cost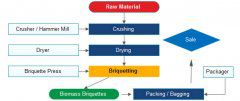 Uzbekistan Client Purchased Briquette Line
Projects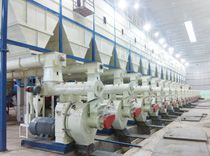 20TPH Wood Pellet Plant in Vietnam
TEL:
+86-372-5965148
FAX:
+86-372-5951936
E-MAIL:
info@gemco-energy.com
ADD:
19F, Suite B, Global Trade Mansion, Wenfeng Avenue, Anyang, Henan, P.R.C
FAQ
How to Successfully Invest A Wood Pellet Production Plant
It is not easy to invest a wood pellet production plant . GEMCO try to compactly and comprehensively introduce that how to successfully invest a wood pellet production plant according to the experience from these more than twenty years. Thre...
Small scale cattle feeding machine for making cattle feeds
Cattle feed machine is a feed processing machine system to produce feeds for livestock, dairy cow. There are unique types of this cattle feed machine example electric small animal feed, flat die cattle feed machinery and manual type animal c...
Why Use Animal Feed Making Machine
Any farmer would know that feeding thousands of animals like livestock, poultry is more than just a days work. Single handedly this task would a physically exhausting (and mostly impossible) for even the most healthy and active farmers or li...
Why use Poultry Feed Mill
The poultry feed mill plant makes and supplies food products for chickens, geese, ducks and some of the domestic birds. In earlier days, forage was the most common poultry feed like grains, garden wastes, household scraps, etc. With the rise...
How to Build an Animal Feed Pellet Plant
An animal feed pellet plant comes with a plethora of phases and features. This makes the feed pellet plant unique in operation and provides tons of amazing advantages. It is also important to know that these plants are design in a gamut of s...
How to increase the yield and prolong life of pellet press
As a pellets manufacturer we want our pellet presses can make more pellets and can be used for a longer time. To create more economic benefits. How to implement? ABC Machinery tell you. Yield influencing factors of pellet press Raw material...
Why Choose Cattle Feed Pellet Mill
Pellet feed made by ring die cattle feed pellet mill for cattle are more nutritional and convenient to store....
How Much a Feed Pellet Mill Price Is?
The newest feed pellet mill price, feed pellet mill model, feed pellet mill brand for you!...
Elephant Grass Pellet Mill Turn Waste into Treasure
Elephant grass pellet mill can not only make elephant grass pellet but also make other raw material into pellets, such as agricultural waste and pasturage....
Produce Animal Pellets VS Biomass Pellets
ABC Machinery pellet mills can process many raw materials, like waste wood, sawdust, agricultural wastes, grass and other biomass machines, and the pellets can be feed or fuels....
Why Choose ABC Machinery Feed Pellet Press
ABC machinery ZLSP-D series of feed pellet press is the latest development of our plant granulation series of the host, it is suitable for small farms, feed mills, organic fertilizer factory, Chinese herbal medicine and chemical industry etc...
pellet mill for bio fuel pellets|New type of renewable energy
Pellet mill for bio fuel pellets is a new type of pellet mill which is used for making renewable energy that is helpful for environment friendly society....
What is feed pellet machine
Feed pellet machine is an animal feed processing equipment, which can press grass, straw, corn, soybean etc. into small feed pellets. The classification of feed pellet machine Feed pellet machine, divided into the ring die feed pellet mill,...
Pelletizing Plant/Pellet Mill Production Line for Pellet Fuels
Pelletizing plant is not only used for making pellets, but also used for producing clean energy to substitute the fossil fuels which is beneficial to the environment....
How to Make Paper Pellets from Waste Paper
Waste paper pelletizer produces paper pellets for fuels, the effect is obvious, and it is friendly to the environment, come and purchase one....
Pellet Mill for Soft Wood for You to Choose
Pellet mill for soft wood in ABC Machinery is used to process soft wood and other raw materials like sawdust, straw, and other biomass materials with high production....
How to Choose Pellet Mill for Hard Wood?
Pellet mill for hard wood is to turn the hard wood into pellet fuels, which can be used in many areas, like boilers, cooking stove, fireplace, etc....
the significance and benefits of biomass briquetting plant
What is a biomass briquetting plant? A biomass briquetting plant is a project that converts agro-forestry waste to bio-coal. It is machinery that has the capability of binding any agro-forestry waste into finished bio-coal/briquettes/white...