Ring die pellet mill
Ring die pellet mill is the key part in a complete pellet making line. It is mostly used to process wood materials like wood chips, sawdust, tree branches, logs, and so on, so it is a kind of large scale wood pellet mill. Also, it can process other raw materials like palm fiber, sugarcane bagasse, peanut shell, corn stalk, wheat straw and many other agro-wastes.
The capacity of ring die pellet mills can range from 500 to 2000kg/h. Click the picture to learn more.
Why it is called Ring Die pellet mill?
The reason is that the main part of this machine is a circular ring, which is called a "die". and there are 2 rollers inside the ring to rotate and extrude the biomass in the middle to go through the die holes and cylindrical pellets are made.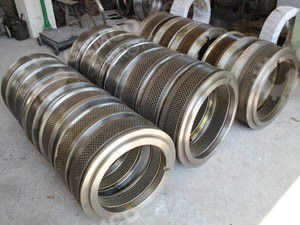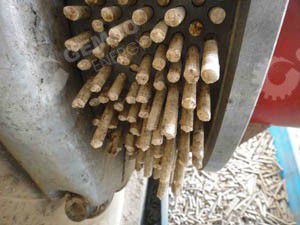 First of all, it is a large pellet mill. So it is mostly used in industrial pellet production.
The ring die pellet mill is especially suitable for processing wood and palm fiber. So many investors with large quantity of wood or palm fiber material choose ring die pellet mill instead of flat die pellet mill.
A set of ring die pellet mill has relatively longer service life compared to flat die pellet mill. Otherwise it won't be cost-effective.
The pellets made by ring die pellet mill have larger density and smoother surface since ring die pellet mill has higher pressure.
In brief, if you want to produce pellets in large scale, ring die pellet mill is your best choice.
Get In Touch
We receive enquiries in
English, Español (Spanish), Русский язык (Russian), Français (French) and العربية (Arabic)
. Our professional team will reply to you within one business day. Please feel FREE to contact us!