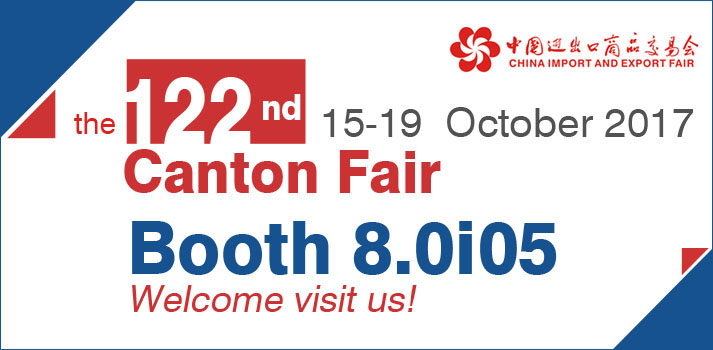 ZLSP200B R-type Electric Pellet Mill
MPL300 Biomass Mobile Pellet Plant
Large Ring Die Wood Pellet Mill
D-type ZLSP200B Small Pellet Mill
Screw Biomass Briquetting Machine
Hydraulic Wood Briquette Machine


How to Choose Animal Feed Pellet Machine

2TPH Biomass Pelletizing Plant for Indonesia Client

Causes Analysis and Corresponding Measures Causing Feed Pellet Mildew
Projects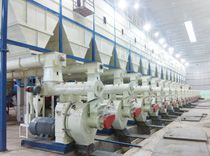 20TPH Wood Pellet Plant in Vietnam
TEL:
+86-372-5965148
FAX:
+86-372-5951936
E-MAIL:
info@gemco-energy.com
ADD:
19F, Suite B, Global Trade Mansion, Wenfeng Avenue, Anyang, Henan, P.R.C
20ton/h wood pellet plant in Vietnam (max. 32ton/h)
This 20ton/h wood pellet plant was built in Vietnam. There are in total 16sets of ring die pellet mills in the plant, 8 of them work normally; the other 8 are in case of machine faults.
The customer has wood chip as raw material.

The Maximum Capacity of this plant is 32ton/h as long as there is sufficient raw material supply. This is till now the LARGEST wood pellet plant in Asia.
Composition: log splitter, belt conveyor, drum chipper, crusher, storage bin, dryer, screw conveyor, elevator, automatic iron remover, BPM508 wood pellet mill, pellet mill cooling system, horizontal pellet conveyor, pellet cooler, semi-automatic packing machine and auxiliary parts.
Below are pictures of wood pellet plant installation

Overview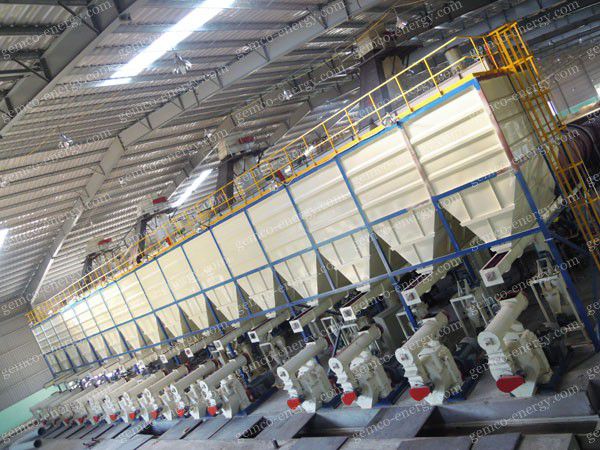 Conveyor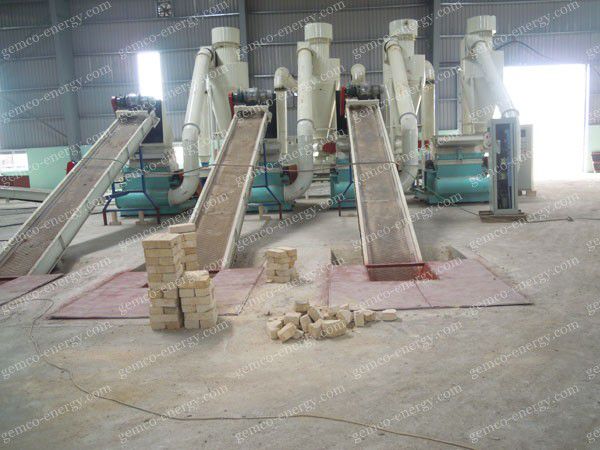 Crusher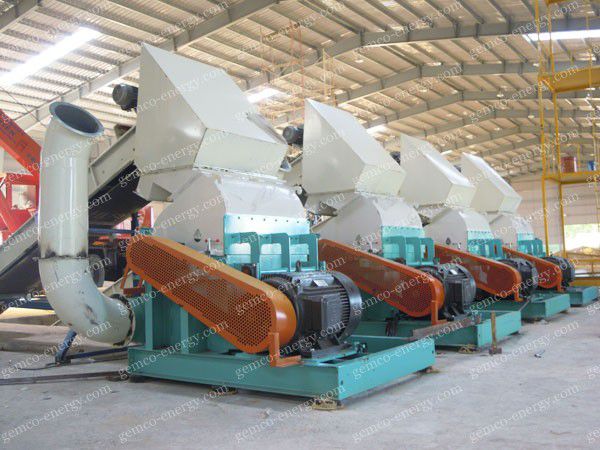 Cyclone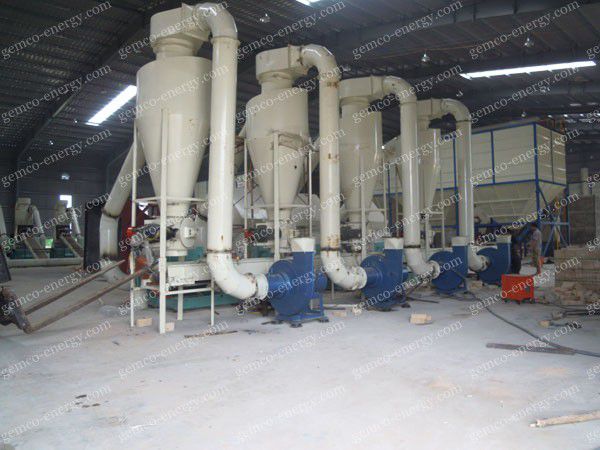 Dryers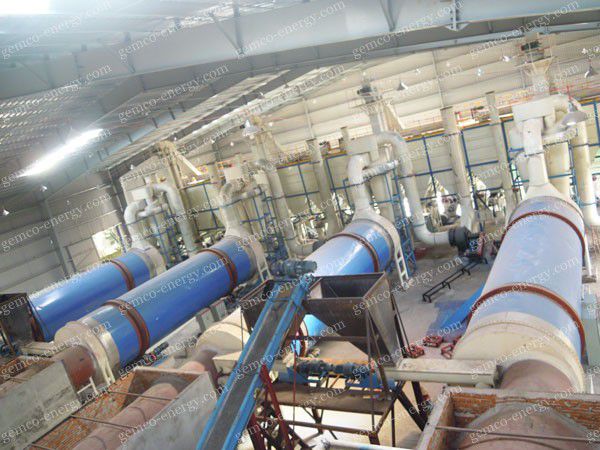 Storage bin and pellet mills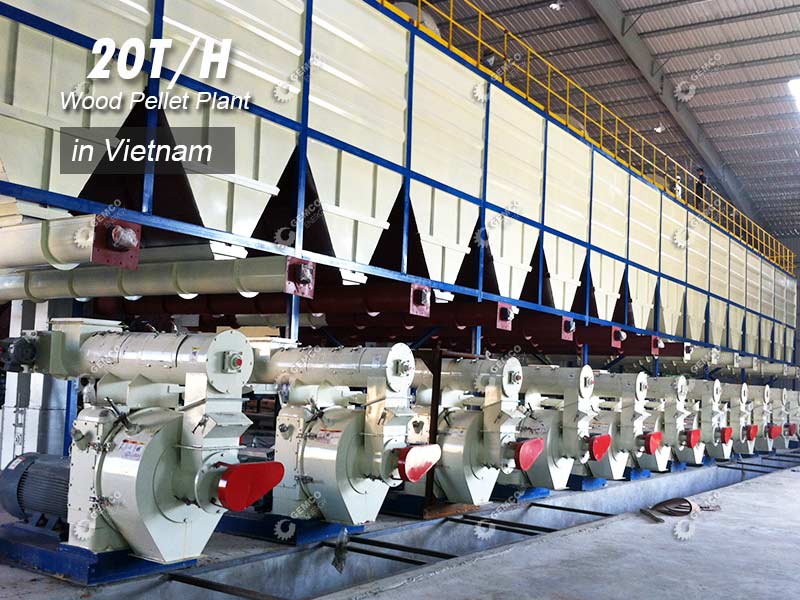 The storage bin was purchased by customer locally to save cost, but it is designed unreasonably. In fact, the storage bin designed by GEMCO is much more advanced than those purchased locally.

Cooler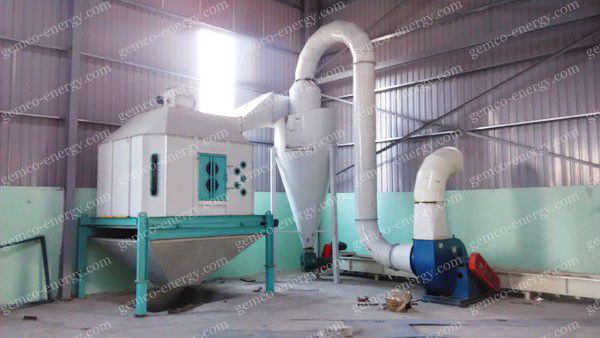 Other Products You May Need