Start Your Own Business with Wood Briquette Maker


Wood Briquette Maker Machine for Sale
Wood Briquette Maker is used to make briquettes from wood, biomass, or similar biomasses materials. The wood briquette maker has a quite smart application to convert wood into charcoal: it produces wood briquettes, and wood briquettes can be charred into charcoal briquettes. Wood briquette making machine is the core equipment for starting a charcoal briquette business. It takes up a large part of the cost to start briquettes manufacturing business. (Read more: How to Make Charcoal Briquettes?)
Analysis of Making Benefit from Wood Charcoal Briquette Maker
Remarkable Social Benefits


Wood Briquette Machine Supplier
The wood briquette maker machine can make use of waste materials. In agricultural countries, there are large amount of crop waste and forestry waste produced. However, in some of these countries, the waste resource utilization rate is even lower than 20%, while a large proportion of tree branches, sawdust, rice husk, bamboo waste are abandoned. By utilizing wood briquette maker, these resources are turned into highly efficient new energy source: wood or charcoal briquettes, which are not only energy saving, but also environmental friendly. (Read more: How to Make Briquettes from Sawdust?)

Considerable Economic Benefits


Wood Charcoal Briquettes
Now the world demands much of charcoal in not only industrial and agricultural, but also animal husbandry and civil use fields. The raw material cost for charcoal briquette making is around $23~35/tonne in China, while the charcoal briquettes price is $230~420/tonne. The price of high quality charcoal briquettes is even $800-1200/tonne, which is much higher. Besides, the by-product wood tar and pyroligneous can also bring you extra profit. In a word, investing into wood charcoal briquette maker can help you make great profit. (See more: Pellets vs Briquettes)
The chemical and smelting industries require 6,000,000 tonnes of wood charcoal briquettes per year; food industry requires 600tons per year, while civil use demands 5,000,000 tonnes per year. Besides, many nations even export charcoal briquettes every year. (See more: Biomass Briquette Machine for Sale >>)
Now the charcoal briquette making is far from enough for the market demand. As a result, the price of industrial briquette maker will stay stable in the near future. So starting briquettes business to produce wood charcoal briquettes is now very profitable.
Wide Application of Final Products
​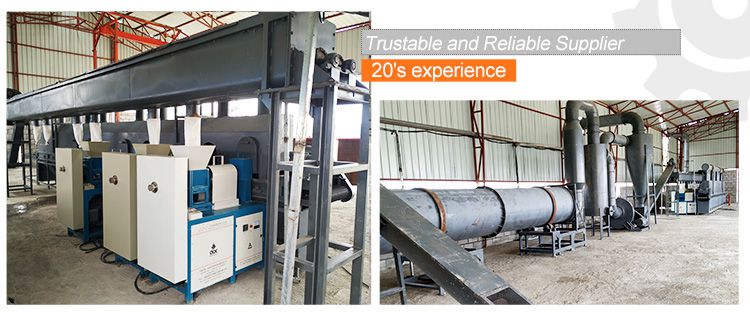 Setup Wood Charcoal Briquette Making Plant
In industrial fields: in metallurgy or chemical industries. For example, a medium industrial silicon factory needs more than tens of thousands of charcoal annually. In addition, the production of activated carbon, carbonization silicon, silicon metal, thermal insulation material, and the smelting plants, copper factory, steel factory, rubber plants also demand large quantity of charcoal. In brief, the industrial use comes the No.1 demand of charcoal. (See more: How to Make Coffee Briquettes?)
In agricultural and husbandry fields: in agriculture and husbandry production, charcoal is mainly used to increase ground temperature, improve soil acid-base property, keep soil moisture, or used as alleviator of organic fertilizer. Therefore, charcoal briquettes have good market in both agricultural and husbandry fields. (Related article: Rice Husk Machine Price >>)
In daily life: people often use charcoal to get heat, BBQ, fry tea or dry tobacco. Besides, charcoal can also adjust room temperature, humidity and eliminate harmful gas. It has become a necessity in human daily life.

How the Wood Briquette Making Machine Works?
Buy wood briquette maker from briquette maker manufacturer or supplier at factory price, get FREE technical instruction of charcoal briquette process and business plan to set up charcoal briquette maker plans project in The Czech Republic, Guatemala, South Korea, Japan, Thailand, Indonesia, etc., at low cost.
What Will We Do For Your Wood Briquette Maker Business Plan?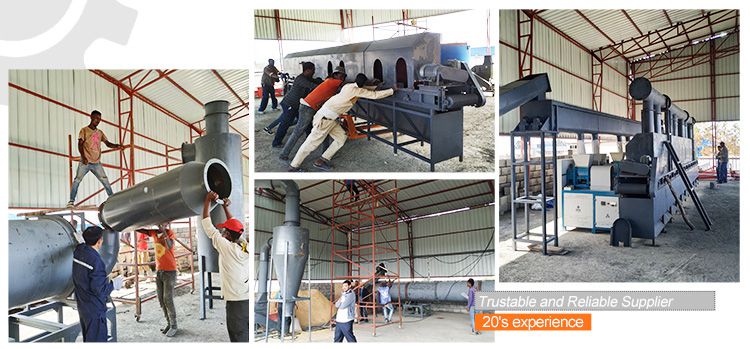 Buy Industrial Briquette Maker
| | |
| --- | --- |
| Pre-sale Service | Offering the professional wood briquette production consulting, raw materials analysis, local condition analysis etc. |
| On-sale Service | Customizing the special wood briquette production project based on your actual condition and requirements, including plant design, budget estimate, cost analysis, equipment etc. |
| After-sale Service | Offering after-sale support in equipment installation and debugging, machinery operation training and problems solving etc. |
If you have any interest in briquette press plans, please contact us for starting a charcoal briquette business!
Get In Touch
We receive enquiries in
English, Español (Spanish), Русский язык (Russian), Français (French) and العربية (Arabic)
. Our professional team will reply to you within one business day. Please feel FREE to contact us!