Cat Litter Pellet Mill Turn Waste Paper into Kitty Litter
How to turn waste paper into cat litter? Use cat litter pellet mill turn waste paper into kitty litter.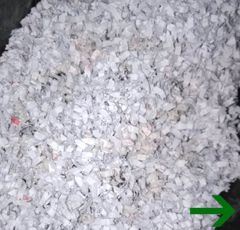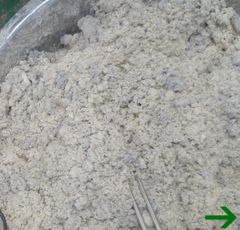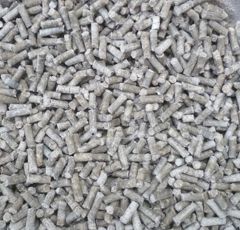 Why use paper scraps pellets for cat litter?
The person who owned a cat was more and more, in order to eliminate the smell of cat litter, keep the room clean and tidy, cat litter has become the cat owner's necessary. Wood and paper scraps cat litter because of its natural absorbency, less chemical composition, good for the health of the cat from the more favored. Compared to wood cat litter, paper scraps of cat litter main raw material is waste papers, cardboard boxes and so on. Not only solved the problem of reusing waste paper also creates the value.
Paper scraps pellets cat litter manufacturing process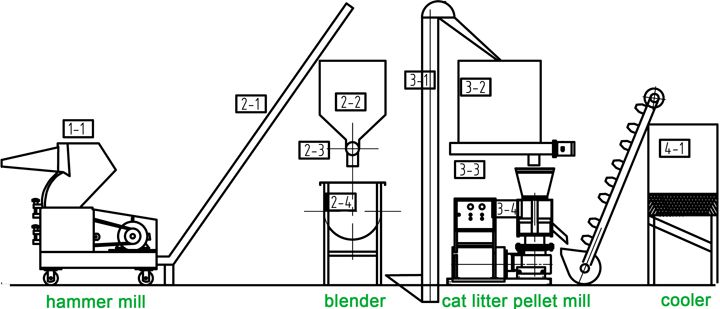 Material: waste newspaper, cardboard boxes, zeolite powder etc.
Crushing: hammer mill
Mixing: blender
Pelletizing: cat litter pellet mill
Cooling: cooler
Note:
Removing the impurities such as iron, or else, too much scrap iron will effect the life of die and roller of cat litter pellet mill. If general manufacture, we will consider using magnet separator to remove scrap iron automatically, but firstly you need confirm whether the material of newspaper will have so much scrap iron . If no, the magnet separator is unnecessary.
Mixing enough is necessary, or else the paper fiber will be lump, which will result in jammed/stopped of pellet mill.
Adding binder will have two obvious advantages as follows:
Increasing capacity of making pellets.
Reducing wearing of die and roller, and lengthen the life of die and roller.
Advantages of cat litter pellet mill
It has high yield in the same industry and the same model, the yield reached 15-20 kg per kw, other manufacturers generally up to 10 kilograms, energy consumption per unit of production is in commonly 0.06-0.05 kwh/kg (and converted to inch) 0.1 kwh/kg for other manufacturer.
Additional non-stop refueling system, high efficiency, low energy consumption, stable operation.
The spindle, press roller, press roller shaft of pellet mill adopt vacuum heat treatment, which is mold hardness, wear resistance, die life advantages.
Small size, less investment.
Use of waste newspapers, cardboard and other raw materials, energy saving and environmental protection.
ABC Machinery is a member of China Rural Energy Industry Association, members of the group to develop Chinese
flat die pellet mill
biomass technology standard,
ISO9000 and CE certification
enterprises, with pellet machine,
biomass briquette
technology such as 8 patents, more than 80%products are exported to overseas, Department of Chinese export customs class A enterprises.
More infor about making paper pellets content us!
Get In Touch
We receive enquiries in
English, Español (Spanish), Русский язык (Russian), Français (French) and العربية (Arabic)
. Our professional team will reply to you within one business day. Please feel FREE to contact us!