Eco-Friendly Straw Pellet Making: A Sustainable Solution with GEMCO
There are a mount of crop straw produced from the farm or countryside area ever year, which costs time and money to deal with. And due to the environment protection policy, straw is not allowed to be burnt. Making straw into animal feed or biomass fuel has been a cost-effective way to process these waste straw, which can bring great benefits for farmers and even can be a profitable investment project. (You may also like: How to Make Animal Feeds at Home?)

Make Feed Pellets form Straw
So, why is investing in the straw pellet machine industry a profitable project? The main reason is that the demand for straw pellet machines has been increasing. First of all, as the price of food continues to rise, the crops that were directly discarded can be processed by straw pellet machines. It is reprocessed to become the feed required for breeding; in addition, the wood pellets processed by the straw pelletizer can be directly sent to the power plant to replace coal as a new energy source. Such a significant cost reduction has been recognized by more and more customers. Therefore, investing in the straw pellet machine business can not only obtain good profits, but also contribute to the global environmental protection cause. If you want to buy a straw pellet machine to start your business plan, please contact GEMCO Machinery, we will provide you with a high-quality straw pellet machine at a factory price.

Choose Right Pellet Mill for Your Straw Materials
Straw pellet machine is used to make straw into pellets. The straws mainly include residue of wheat, rice, corn, tubers, canola, cotton, sugarcane, and other crops (usually coarse grains) after the seed is harvested. And the final produced straw pellets are widely used as fuel for cooking and heating in daily life, or some animal feed pellets, or animal beddings etc. (Related article: Pellet Mill Canada >>)
If you are going to make pellets from straw, buying a suitable straw pellet machine based on your production output and investing money is critical.
Small Straw Pellet Making Machine (60~800KG/H)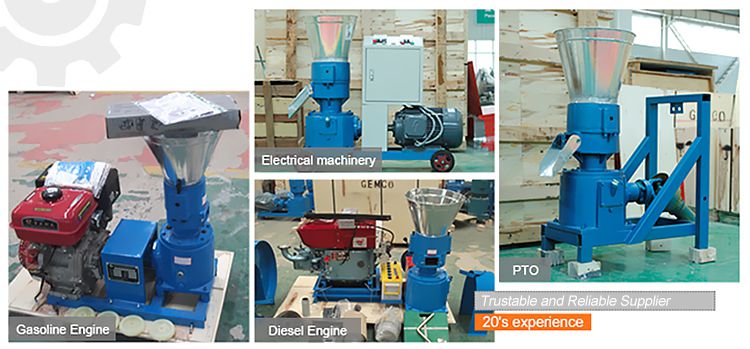 Small Straw Pellet Making Machine
The small straw pellet mill for sale made by GEMCO is very popular all over the world. All parts of the straw pellet mill are made from high quality raw materials and processed by advanced technology.
Large Straw Pellet Equipment (200~2000KG/H)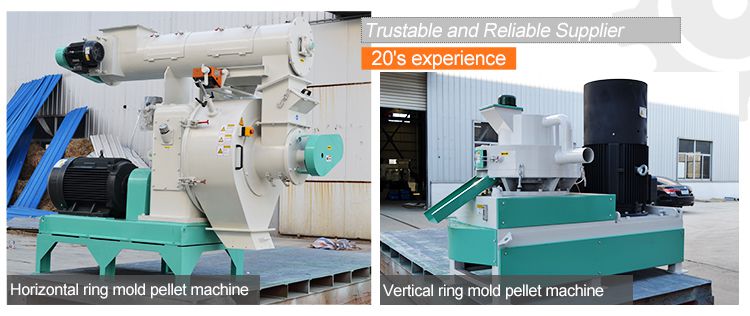 ​
Straw Pellet Mill for Sale

As one of the professional straw pellet machine manufacturers in China, we can guarantee that our straw pellet making machines have the same quality as straw pellet mill UK but with much lower price! Many customers from the UK, America and other European countries have bought straw pellet machines from GEMCO. ( (Read more: 2TPH Poultry Feed Production Line Setup in UK >>)
So you do not need to hesitate before choosing straw pellet machine from us!
Setup Straw Pellet Plant for Business [Project Display]

Straw Pellet Mill Machine Testing
60KG/H~2000KG/H straw pellet mill machine for sales – factory price pelletizer machine for straw pellets making: buy straw pellet mill from straw pellet making equipment manufacturer or supplier at factory price, get FREE technical instruction of straw pellet production process] and business plan to set up straw pelletizing machine project in The Czech Republic, Guatemala, South Korea, Japan, Thailand, Indonesia, etc., at low cost.

What Straw Pellet Mill Can Make?
Making Cost-effective Fuel
the biomass straw pellet mill can make straw into compact pellets with high density, reducing the storing and transportation cost. Straw pellets generate more heat than raw straw with the same volume. Besides, the straw pellets release less smoke than raw straw, since the straw can burn more fully and the ash left can be used as field fertilizer. (Read more: Organic Fertilizer Pellet Machine >>)


Fuel Processed from Straw Pellets
Straw is a good source of cattle feed. If made into pellets by feed straw pellet mill, they will be easier for animals to chew. And when making pellets, you can add other additives, such as corn powder, protein powder and other nutrients into the straw powder to make the pellets more nutritious and tasty for the cattle like sheep, cow, horse, donkey, rabbit, goose, etc. (Read more: Grass Pellet Making Machine >>)


Animal Feed Processed from Straw Pellets
Like horse bedding. The straw pellets bedding are light-colored, good absorbent, dust and mold free, and with natural smell.
Making Straws Pellets for Sale
Designed with multiple types, straw pellet machine price is low but with high return, you have many ways to get benefits, like making straw pellets for sale, building straw pellet machine factory as a new business plan or investment. (See more: Feed Pellet Mill for Sale Australia >>)
Why Straw can be Processed into Pellets?
Corn, sorghum, wheat, and straw are important production resources for industrial and agricultural production. As far as corn stalks are concerned, they are rich in nutrients and available chemical components, and can be used as raw materials for animal husbandry feed. Relevant laboratory results show that corn stover contains more than 29% crude fiber and 9.3% protein, which can be processed into feed pellets or fed directly. After the corn stalks are processed into pellets by the straw pellet machine, the utilization rate can be improved, and the benefits will be more considerable. The fine processing of straws to produce high-nutrition livestock feed pellets or fuel pellets is not only conducive to the development of animal husbandry, but also has good ecological and economic benefits by returning straw to the field through the belly.
Common Straw Content List (%)
Straws
Fiber content
Ash Content
Crude Protein
Crude Fiber
Cellulose
Hemi-cellulose
Lignin
Corn Straw
29.3
29.3
32.5
4.6
7.0
9.3
Rice Straw
35.1
39.6
34.3
6.3
19.4
3.2
Wheat Straw
43.6
43.2
22.4
9.5
6.4
2.6
Sorghum Straw
41.8
42.2
31.6
7.6
6.0
3.4
The straw pellet machine has good social and economic benefits. Its practicability and popularization value will greatly ease the global environmental pollution and energy shortage. It has a very large market prospect. It is believed that the development of the pellet machine will get better and better in the future. Through GEMCO's analysis of the cost and profit of the straw pellet processing industry and straw pelletizing plants, it can be understood that pellet processing plants are very promising and have profit margins. If you want to join the pellet processing industry, open a small straw processing plant, or need to purchase a straw pellet machine, you can contact GEMCO Machinery. As the source manufacturer of feed pellet processing equipment, GEMCO Machinery can make equipment layout for small feed pellet processing plants, provide feed pellet processing equipment at the manufacturer's price, and also be responsible for the installation and commissioning of the equipment, which can help investors to carry out the pellet processing business smoothly. . Welcome to contact GEMCO Machinery.
Get In Touch
We receive enquiries in
English, Español (Spanish), Русский язык (Russian), Français (French) and العربية (Arabic)
. Our professional team will reply to you within one business day. Please feel FREE to contact us!