Making Coffee Ground & Coffee Shell into Biofuel Pellets
Coffee beans are used throughout the world to make an energy-boosting drink called coffee. During the preparation of coffee beans or coffee, a lot of residue in the form of coffee shell and the coffee ground is obtained. This residue, after processing, can be used to make coffee pellets that are further used to generate steam, to heat the greenhouse, and to run other heat dependent processes. The top coffee producers are Brazil, Vietnam, Colombia, Indonesia, Ethiopia, Honduras, Uganda, etc. Starting coffee pellets manufacturing business in these regions would be also promising, profitable and has great benefits.
Make Pellets from Coffee Shell and Coffee Grounds for Indonesia Client [Test Report]
In May 2018, one of our Indonesian customers sent his raw material to our factory GEMCO for testing of pelletizing. The raw material is the coffee ground and coffee shell. They have many waste coffee shell and coffee ground and they planed to set up a biomass pellet plant to turn these waste materials into fuel pellets. Let's see the coffee pelletizing effects using our small pellet mill.
Coffee Ground and Coffee Shell Recieved from Indonesia Customer
Above is the raw materials sent by our Indonesian customer. The one with light color is the coffee shell, which is taken from the processing procedure. It is the inner shell inside of the outer shell, instead of the outer brown shell.

Biomass Pellets Made from Coffee Grounds and Coffee Shell
The Pellet Mill for Coffee Ground Pelletizing Test is GEMCO ZLSP200B R-type (Capacity: 80-120kg/h)
The Pellet Mill for Coffee Shell Pelletizing Test is GEMCO ZLSP300B R-type (Capacity: 250-350kg/h)
Test Result of Coffee Ground and Coffee Shell for Biomass Pelletizing:
After receiving the raw material from the Indonesian customer, GEMCO factory technical workers tested the coffee shell on different data with a good result. Both of the two kinds of raw material can be made into good quality pellets by our coffee pellet making machine. Coffee ground and coffee shell can be made into high quality pellets respectively based on the actual detecting and testing. However, if they are mixed together to produce pellets, the result is disappointing. Therefore, our technician suggested that coffee ground and coffee shell can be made pellets respectively instead of mixing them together. Welcome to contact us to get the detailed test report of coffee pellet processing!

Coffee Pellet Making Machine Pelletizing Testing Video
Buy GEMCO pellet machine to make coffee ground and coffee shell into biofuel pellets: HOT sale coffee pellet machine offered by biomass pellet machine manufacturer or supplier, guide on process of coffee pellets production and how to start coffee pellets production business with limited cost in Tanzania, Egypt, Morocco, Ghana, South Korea, etc.
Small Coffee Pellet Machine - Flat Die Type Pellet Mill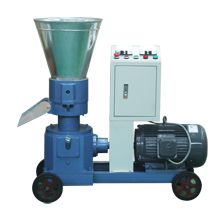 GEMCO ZLSP series flat die pellet mill can be used to make pellets from coffee residue and coffee shell. The production capacity of the single flat die pellet mill ranges in 50-800 kg/h. If you have less requirement for the production capacity, flat die coffee pellet making machine would be No.1 choice due to its low price and full functions. Flat die type biomass pelletizer is the core equipment to set up a small scale pellet mill for waste coffee grounds. Building a small scale coffee pellet mill plant not only saves huge cost capital, but also brings considerable economic income.
Coffee Ground Pellet Mill -
Ring Die Type Pellet Equipment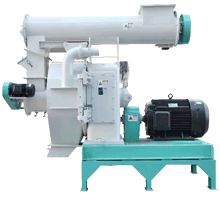 To build large coffee pellet production line for biofuel pellets manufacturing business, ring die pellet machine is more suitable compared to small flat die pellet making machine. Generally, the production output of ring die coffee pelletizing machine can reach to 1.2~2.5T/H.
Ring die coffee pelet production machine can greatly improve the production capacity, but requires more investment capitals. Starting a large biomass production plant of coffee waste pellets requires pellet mill, drying equipment, packaging machine and more.

Making coffee ground &coffee shell into bio-fuel pellets has been the popular industry currently. Both flat die pellet machine and ring die pellet mill can turn coffee shell, coffee husk and coffee ground into high quality pellets. But, the price and capacity of the two are different. For the price list and machine parameters, please contact us directly!

The coffee ground and coffee shell sent by our Indonesian customer is only one of the various residue materials. Materials like crop husk, wood residue of the furniture factory and wood chips are the quality raw materials for making fuel pellets. If you have plans on the investment in biomass fuel pellets, we can offer integrated solutions, which starts with crushing the raw materials and ends with pellets packaging. Welcome to contact us to get more information!
Step by Step Guide to Making Coffee Pellet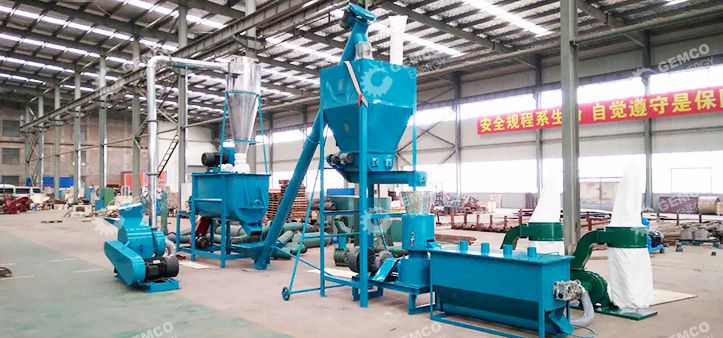 Small Scale Coffee Pellet Production Line
The process of making coffee pellets in coffee pellet production line consists of the following steps.
Dry Coffee Husk or Coffee Ground to Reduce Water Content
The moisture content of coffee residues should be from 10% to 15%. If it is more than this amount, you will first need to dry it to make pellets of high quality.
Crush Raw Material to Reduce Its Size
Coffee ground is already in its grounded form so it generally does not need to be crushed. However, if you are using coffee husks you should crush it in a hammer crushing machine to reduce its size as much as possible. Crushing the raw material is necessary to make it suitable for the coffee pellet machine.
Make Coffee Pellets through Pellet Making Machine
Pellet making machines has two important parts called dies and rollers that play a crucial role in giving raw material a particular shape and size according to your demands and needs. You can create pellets of different diameters and lengths through this machine.
Reduce Temperature of Final Product
After bearing lots of pressure, pellets that come out of the pelletizing machines have a high temperature. This temperature must be reduced before these pellets are packed to be sold in the market. Temperature is either by spreading pellets in an open area or by using a cooler.
Finally, pellets are packed either manually or through a machine. Packets used should have your brand name and logo. It is better to use waterproof bags or packets so that pellets do not get damaged by coming in contact with water.
Creative Ways to Use Old Coffee Grounds

| | | | | | | |
| --- | --- | --- | --- | --- | --- | --- |
| Effect | Fertilize Your Garden | Repel Insects and Pests | Neutralize Odors | Exfoliate Your Skin | Use It as a Natural Dye | Clean Your Fireplace |
If you have any questions about coffee pellets making from coffee ground or coffee husk, or other biomass materials, please just send us your requirements. A pelletizing test is always available. Just feel free to contact us without any hesitation!
Get In Touch
We receive enquiries in
English, Español (Spanish), Русский язык (Russian), Français (French) and العربية (Arabic)
. Our professional team will reply to you within one business day. Please feel FREE to contact us!