Industrial Charcoal Maker's Best Partner
Industrial charcoal is the biomass raw materials after screw charcoal making machine briquetting
, and then through
carbonization furnace make it into charcoal
. Charcoal making is an old and honorable trade.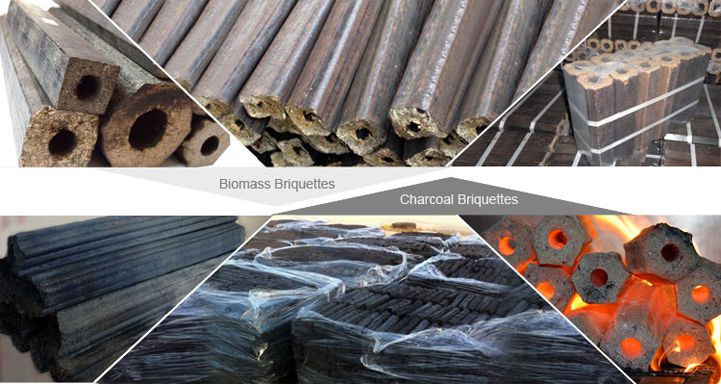 Its origins are lost in prehistory and the traditional methods of making it have changed little -from ancient times till now. The only new factors are that the simple methodologies have been reasonable and that science has verified the basic processes which take place during carbonization and spelled out the quantitative and qualitative laws which govern the process.
How to make charcoal for industrial charcoal maker?
Firstly, you should have raw material such as rice husk, bagasse, ground nut shells that can be produced high density of briquette. The raw materials are gathered and compressed into briquette in order to burn longer and make transportation easier.

And then placed the briquettes in the carbonization equipment in the absence of oxygen under the conditions of smoldering, or under the absence of oxygen conditions dry distillation, you can get the mechanism of carbon. Under different carbonation conditions, the types of carbonization are not the same.
This series of briquetting press is screw type industrial charcoal making machine which is a popular type of briquette making machine because of the wide application of the final briquettes: used for heating or BBQ (barbeque) to replace coal in many countries.
The screw design of this charcoal machine makes it able to produce cylindrical or hexagon briquettes with hollow centre, so that the briquettes are easily and fully burned as well as easily piled up for transportation and storage.
Why is the best choose for industrial charcoal maker?
The yield of charcoal from the wood is higher.
Charcoal can be made -from raw materials that cannot be processed by traditional methods.
By recovering by-products from the smoke there is less pollution of the environment.
More importantly, it is recycled resources, energy saving, low cost, enjoy national subsidy.
Get In Touch
We receive enquiries in
English, Español (Spanish), Русский язык (Russian), Français (French) and العربية (Arabic)
. Our professional team will reply to you within one business day. Please feel FREE to contact us!