Use Poultry Feed Pellet Machine to Make Delicious Chicken Feed Pellets
Pellet feed means that all the feed that needs to be fed is distributed in a scientific proportion, mixed evenly, and then processed into pellets. This greatly facilitates large-scale breeding and has comprehensive nutrition. Poultry, especially chickens, due to their special physiological structure, pellet feed is more suitable for its digestive function, and has good palatability, which is very popular among poultry and livestock.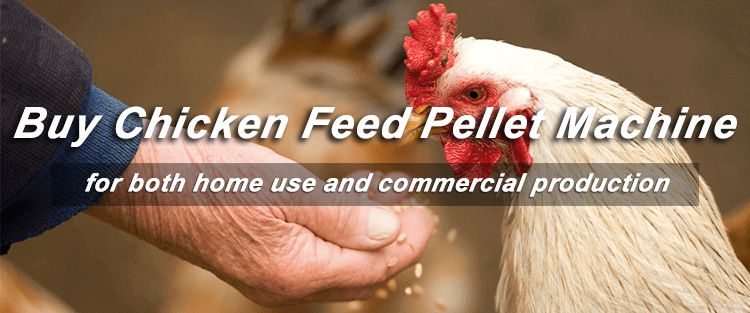 Hot Sale Chicken Feed Pellet Machine
Therefore, the modern chicken breeding industry and the feed industry encourage investors to use feed pellet machines to produce pellet feed. After continuous exploration and development in the pellet processing business, GEMCO Machinery launched the latest generation of chicken feed pellet machines. It can adapt to various raw materials to the greatest extent, and we can customize the output according to customer needs.

What is a chicken feed pellet manufacturing machine?
Chicken feed pellet machine is a kind of chicken feed making machine that can directly compress raw materials such as corn and soybeans. It is widely used in large, medium and small livestock farms and poultry farms.

Poultry Feed Making Machine
The feed processed by the chicken feed pellet machine has the following advantages:
Wide adaptability to raw materials.
Conducive to storage.
Higher economic efficiency.
Improve the digestion and absorption of nutrients.
If you want to purchase equipment and machinery for chicken feed processing plants, please contact a professional chicken feed pellet manufacturing machine manufacturer to determine the process plan and all equipment list of the chicken feed pellet production line. GEMCO Machinery recommends that you must find a professional chicken feed pellet machine manufacturer, preferably a qualified chicken feed pellet manufacturer and exporter.

How to use the chicken feed pellet machine to produce chicken feed?
Because chicken pellets have improved feed efficiency in raising chickens, the production of eggs and chickens has been significantly improved, so it has become more and more popular. In recent years, more and more chicken farms have established their own chicken feed production lines and started local chicken feed pellet sales. The production of chicken feed pellets requires a variety of equipment to complete, the main process is as follows.(Related post:Becoming Rich With Chicken Feed Making Machine>>)

Chicken Feed Production Line
Raw material crushing process
The feed crusher is used to crush the unprocessed feed into powder. Only the physical properties of the raw materials are destroyed, and the nutrients will not be lost.
Raw material mixing process
According to your specific feeding formula, the crushed raw materials are uniformly mixed in the feeding mixing machine. The most commonly used ingredients in chicken feed pellets include corn meal, wheat bran, fish meal, bone meal, soy meal and various minerals.
The chicken feed is processed from powder to pellets through a chicken feed pellet machine. The use of pelleted feed helps reduce costs.
Cool the chicken feed pellets to room temperature. The moisture content of the final chicken feed pellets is less than 10%.
The automatic packaging machine improves the efficiency of chicken feed pellet production. The packaged chicken feed pellets are usually 40-50 kg per pack, of course we also provide customized services.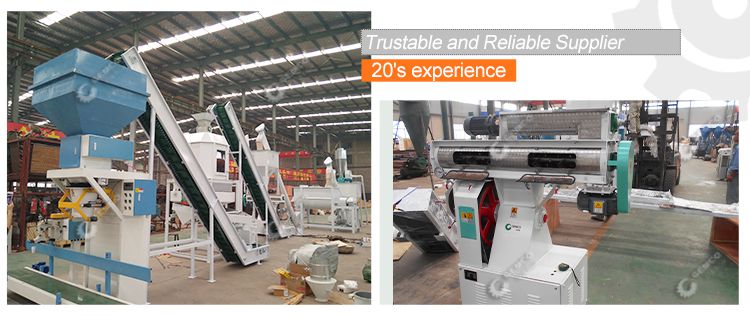 2TPH Chicken Feed Pellet Mill for Sale
As a reliable and experienced poultry feed manufacturing machine manufacturer and supplier, we can not only provide the price of a single poultry feed manufacturing machine, but also customize a complete poultry feed production line. If you want to build your own poultry feed pellet production line to produce poultry feed pellets, then you can tell us your budget and needs, and we will redesign the plan and customize the feed production line to meet your requirements.
Get In Touch
We receive enquiries in
English, Español (Spanish), Русский язык (Russian), Français (French) and العربية (Arabic)
. Our professional team will reply to you within one business day. Please feel FREE to contact us!