Operating Small Wood Pellet Mill for Maximum Profit
The wood pellet industry is experiencing rapid growth as more and more countries adopt sustainable development and renewable energy policies. While we usually focus on how to increase the maximum capacity of large wood pellet mills, it is equally important to focus on small and medium-sized pellet production plants. Small and medium-sized wood pellet plants also play an important role in energy supply, especially at the local and regional level. The key to setting up a wood pellet mill is therefore not only how to make a wood pellet mill become bigger, but also how to build a wood pellet mill become smaller while still achieving profitability.

How to Make Your Wood Pellet Plant Profitable

Challenges in Operating a Small Pellet Plant: Raw Material Input and Energy Supply
Compared to a large wood pellet mill, a small pellet mill mainly faces 2 crucial operational challenges: material input and energy supply. Effective management of these two areas is directly related to the stable operation and productivity of the factory, challenging the manufacturing industry in its quest for high quality products and sustainable production. In the following section, we will analyze each of them and propose corresponding solutions, aiming to provide useful guidance and insights for the operation of small pellet factories.
Impact of Stable Raw Materials Input on Small Pellet Mill Operating Costs


Raw Materials for Making Wood Pellets
Energy consumption plays a key role as a key performance indicator (KPI) to measure the efficiency of a wood pellet production line. Frequent starting and stopping of wood pellet mill equipment increases the energy consumption of the wood pellet mill. ​Therefore, biomass wood pellet mills need to minimize the frequency of cold starts. This can only be achieved by maintaining a steady input of material into the system.
In addition to this, regular stopping and starting of complete wood pellet mills, conditioners, dryers, etc. can adversely affect the quality of the pellets, the overall efficiency of the wood pellet mill plant, and the life of the machines. Repeated starting and stopping puts additional stress on the equipment, in wood pellet making line resulting in significantly more wear and tear on the wood production machinery. Therefore, to maintain pellet quality, improve plant efficiency and extend machine life, plants should take steps to minimize unnecessary starts and stops. This includes optimizing production schedules, reducing the frequency of manufacturing line changeovers, and performing regular maintenance to ensure that equipment is in optimal working condition.
Influence of Energy Supply on Small Wood Pellet Mill Production Costs
The main purpose of any commercial wood pellet mill is to generate energy. However, plants producing wood pellets also require energy to operate. Specifically, the drying, crushing, and pelletizing processes consume large amounts of energy. In the pursuit of sustainable and environmentally friendly production, you can build your own wood pellet mill with several measures that plants can take to optimize energy use and reduce energy consumption in the production process. Examples include thermal energy recovery and the use of renewable energy sources.
Heat recovery is an important method of energy optimization. Pellet mills can consider reusing waste heat, for example through waste heat boilers, to convert waste heat into regenerative heat for internal heating or drying processes. In addition, wood pellet mills can consider using renewable energy sources such as solar, wind or biomass to help reduce dependence on traditional energy sources.
According to the different power sources, pellet mills can be divided into Electric Wood Pellet Mill, Diesel Wood Pellet Mill, Gasoline Wood Wood Mill, PTO Wood Pellet Mill (wood pellet mill without motor). If you want to know more, you can contact us for free!

Optimizing Wood Pellet Production Process: Upgrading Raw Materials and Machinery


Small Scale Wood Pellet Line Flow Chart
Optimization of the wood pellet production process is a key step for small wood pellet mills to achieve profitability. Through the intelligent selection and fine management of raw materials, as well as the automation and intelligent enhancement of machines, small wood pellet plants can improve production efficiency and reduce costs, thus standing out in the competitive market.
Smart Selection and Precision Management of Raw Materials
By fine-tuning the management of raw materials and developing a sustainable sourcing strategy, a small wood pellet mill can ensure the quality of its products and their compliance with market demand from the initial production stage.
Quality First: Small wood pellet mill can establish close relationships with reliable raw material suppliers to ensure that the quality of raw materials meets product standards. Introducing advanced quality testing technologies, such as infrared spectral analysis, to enable real-time monitoring of raw material moisture, density, and impurities.
Sustainable Procurement: Wood pellet mills should consider the sustainability perspective and select wood that meets environmental standards. Establish links with certified forest management organizations to ensure that the source of wood procured meets sustainability requirements.
Inventory Optimization: Small pellet plants should accurately grasp raw material inventory levels by implementing advanced inventory management systems to avoid unnecessary inventory backlogs and improve capital utilization. At the same time, establish an emergency procurement plan to deal with unexpected raw material shortages.
Enhancing Automation and Intelligence in Machinery
Through the Intelligence of wood manufacturing machines and the introduction of advanced pelletizing technology into the wood pellet production line, small pellet mills can have a finer grasp of the wood pellet production process, improve production efficiency and reduce small wood pellet mill costs.
Automated Control Systems
The introduction of a highly automated control system automatically adjusts production parameters through real-time monitoring and feedback to improve the stability and consistency of the pelleting line. This includes intelligent control of key parameters such as temperature, humidity, pressure, etc. to ensure optimal operation at each production stage. (Read more about Conditions For Pellet Molding>>)
Advanced Production Equipment
Invest in efficient and advanced production equipment, such as automatic feeders and high-efficiency industrial wood pellet mill. And select a good wood pellet mill design. This not only increases production speed, but also reduces the risk of manual handling and ensures product consistency and stability.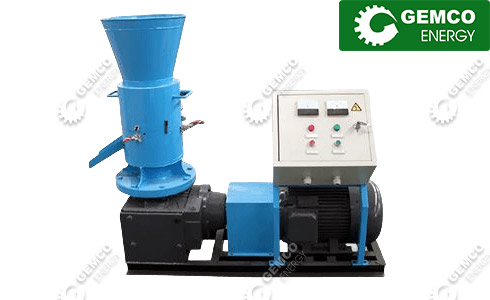 Flat Die Wood Pellet Mill
Production Capacity
Small scale production pellet machine
Production Yield
60-1000kg/h
Energy Consumption
Generally low
Wood Pellet Mill Cost

>$530

price relatively cheap
Applications
Small plants, homemade wood pellet mill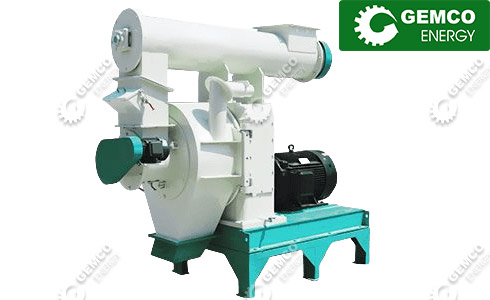 Ring Die Wood Pellet Mill
Production Capacity
Large scale production pellet machine
Production Yield
1-12 TON/h
Energy Consumption
Generally high
Wood Pellet Mill Cost

>$15,000

price relatively expensive
Applications
Medium plants and large plants
---
Small Wood Pellet Mills
---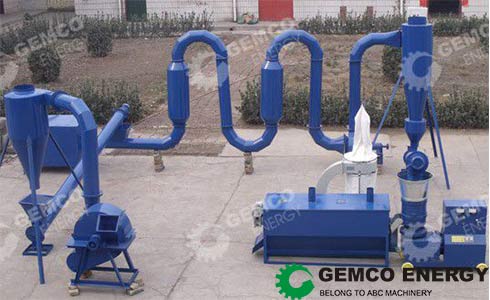 200-500kg/h Small Pelletizing Line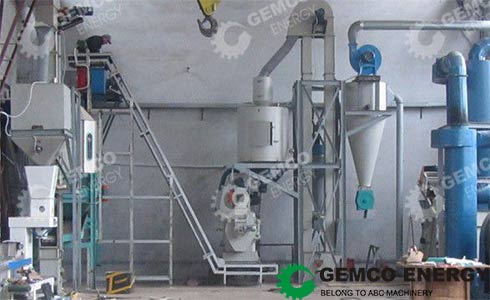 500-700kg/h Wood pellet Production Line

Equipment Health Monitoring:
Implement a wood pellet making equipment health monitoring system to detect and resolve potential failures in advance by monitoring the operating status of equipment in real time. This helps reduce maintenance costs, minimize downtime, and improve equipment reliability and longevity.
Building Your Small Wood Pellet Mill with Gemco
In short, a small-scale pellet plant is a very promising investment. However, the key to success lies in finding unique solutions adapted to small-scale production. If you have an ambition to start a small wood pellet mill business plan, and torn on where to buy a wood pellet mill. Please feel free to contact us.
Gemco, as one of the best wood pellet mill manufacturers in China, has gained a good reputation for its high-quality wood pellet mill machine at low prices and after-sales service. Gemco turnkey wood pellet mill and projects have been used in countries such as the UK, the USA, Australia, New Zealand, Malaysia, Indonesia, and Thailand, etc. to help their investors achieve profitability.
To learn more about Gemco wood pellet mills and production lines, or to get the small wood pellet mill price or design PDF, please feel free to contact us!
Get In Touch
We receive enquiries in
English, Español (Spanish), Русский язык (Russian), Français (French) and العربية (Arabic)
. Our professional team will reply to you within one business day. Please feel FREE to contact us!