Professional Feed Pellet Production Line for Custom-Making
Customized Feed Pellet Production Line
Feed pellet production line
is specially deigned for scale
feed pellet production, which can meet the requirement of daily farm use, livestock feed factory, poultry feed factory,
even the large scale animal feed production factory.

Generally,
feed pellet production processing
consists of
mixing, drying, crushing, pelletizing, cooling, packing and related conveying equipment.
Due to the actual requirement for nutrition of different kinds of animals, the production processing for different kinds of animal feed is not the same as said above. So, raw material plays a very important role of setting a feed pellet making line. If your raw material is in powder, the crushing processing can be omitted; if your raw material moisture content meets the moisture requirement of pelleting processing, the drying processing can be cut; if you make feed pellet for your livestock or poultry in your farm, the packing processing is not necessary; if you make feed pellet for commercial use, the complete feed pellet line is suggested for making higher quality feed pellets.
Benefits of Feed Pellet Production Line
Feed pellet production line can make nutritional animal feed for various animals, such as, cattle, sheep, rabbit, chicken, horse, geese, pig, dog, fish etc, avoiding them becoming picky.
The finished feed pellet, with high density and uniform size, is easy to transport and store.
Produced in the sealed and high-temperature pelletizing chamber, the finished feed pellet is easy to absorb for the animals.
Various raw materials can be made into feed pellet for animals, including grasses, alfalfa, potato, corn, wheat, maize, pasture, rice, rice husk, rice bran, straw meal etc, you can add some other necessary vitamins agent for your animals.
Equipped with pellet machine which is configured with proper compression ratio, feed pellet making line can make different size of feed pellets. Such as, 2-4 mm diameter feed pellet for chicken and pig; 1.5-3 mm diameter feed pellet for fish; 4-8 mm diameter feed pellet for cattle and sheep; and the feed pellet length can be adjusted by yourself.
Feed Pellet Processing Machinery Details
Hammer mill for crushing processing
There are a number of raw materials, like corn, coarse cereal grains, needing particle size reduction to improve the raw material performance and increase the nutrition value. Hammer mill is designed to produce wide range of particle sizes, suitably used for medium and large feed pellet production.
Feed mixer for mixing processing
Mixing with efficiency is the premise of producing good quality feed pellet. Due to the nutrition singleness of one kind of raw material, raw material should be mixed well before pelletizing. The feed mixer can not only mix the wet or dry raw material also can mix wet and dry raw material.
Dryer for drying processing
Raw material moisture content affects the pelletizing. Both of too high or too low moisture can not produce pellet well. But the moisture content is not easy to adjust by yourself, the dryer can help you adjust the moisture content easily.
Pellet mill for pelleting processing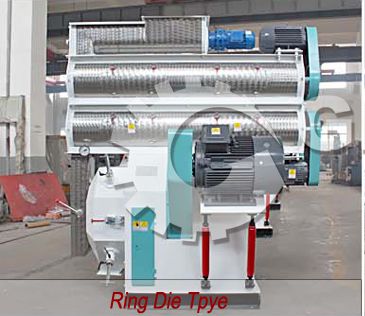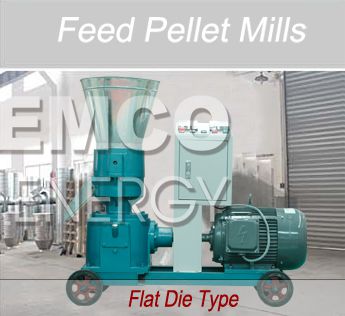 Feed ellet mill is the key equipment in the feed pellet production line. It is divided into two types,
flat die feed pellet mill
and
ring die feed pellet mill
, for their different working principles, the former is suitable for small scale feed pellet production and the later is suitable for large scale feed pellet production. You can choose one of them according to your requirement.
Cooler and screener for cooling processing
The fresh finished feed pellet is in high temperature, so, in order to store better, it should be cooled to indoor temperature. The cooling and screening equipment can decrease the temperature uniformly in a short time, the cooled feed pellet temperature will not higher than indoor temperature 3-5 degree.
Packer for packing processing
After cooling, feed pellet is required to be packed into bags. Our packer can automatically weigh, pack into bags and stitch the bags, widely used for animal feed factory and large scale feed pellet production line.
Have interest in our feed pellet making equipment? Please contact us and tell us your requirements, we will offer you the best service.
Get In Touch
We receive enquiries in
English, Español (Spanish), Русский язык (Russian), Français (French) and العربية (Arabic)
. Our professional team will reply to you within one business day. Please feel FREE to contact us!