ABC Machinery is Attending the 33rd Nigeria Lagos International Trade Fair
The 33rd Nigeria Lagos International Trade Fair starts in Nigeria from November 6, 2019. ABC Machinery is attending the 4-day exhibition. For this exhibition, we will show the following pellet making equipments: small feed pellet machine, small feed production line, large complete feed pellet production line.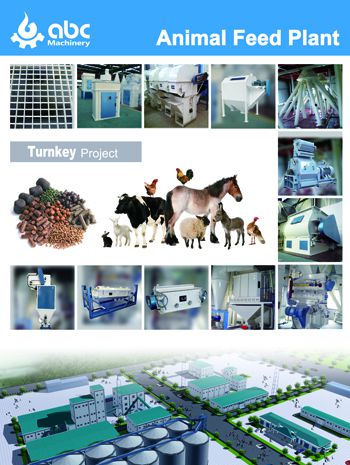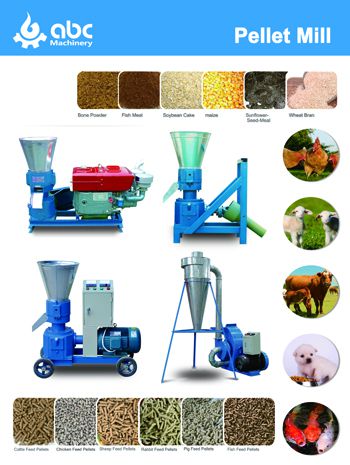 ABC Machinery Offering Customized Feed Equipment
ABC Machinery offers a full range of feed equipment, from stand-alone feed mill to production lines, with capacities ranging from 50 kg to 15 tons per hour (single feed machine production), from powder to pellets, to meet animal feed for all types of livestock, poultry, and aquatic products demand. According to the specific situation of the customer and the funds are invested, we design the corresponding feed production plan to provide the highest cost performance.
Welcome to our booth: 2-A 5 (HALL 2)!

Name: Lagos International Trade Fair 2019
Time: November 6th ~ 9th, 2019
Booth Number: 2-A 5 (HALL 2)
Team leader: Steven Li
Contact Phone Number: +234 8133785704
Address: Main Bowl of the Tafawa Balewa Square, Onikan, Lagos, Nigeria
Feed Industry Overview in Nigeria: Vast Market Remaining to Be Developed
In Nigeria, the chicken breeding and breeding system for breeders has been initially established but without not high level, the supply of eggs and chicken is in short supply, and the market price of local products is similar to that of similar imported products. The output value of the poultry industry has increased from about 21.3 billion Yuan in 2011 to 30.9 billion Yuan in 2014, with a cumulative growth rate of 31% in three years. In the poultry industry, there are about 165 million live birds, the annual poultry output is 290,000 tons, and the annual egg production is 650,000 tons. The output value of feed, equipment, incubation, veterinary and related ancillary services is about 9.6 billion Yuan.
Common aquatic products are expensive, especially the price of seafood fish like snapper, beard is relatively cheap. According to feedback from the aquatic market, various forms of aquatic products have a good consumer market. In Nigeria, chicken, fish and other categories that require large-scale farming face a large supply gap. The annual consumption of laying hens is 1.6 million tons, and the expanded fish feed is about 1 million tons, of which 500,000 tons need to be imported from abroad.
Get In Touch
We receive enquiries in
English, Español (Spanish), Русский язык (Russian), Français (French) and العربية (Arabic)
. Our professional team will reply to you within one business day. Please feel FREE to contact us!