1.5T/H Elephant Grass Pellet Processing Plant in Philippine
1.5tons per hour capacity
elephant grass pellet processing plant
built in Philippine. Now the elephant grass pellet processing plant is working well. There is a lot of elephant grass pellets output every day.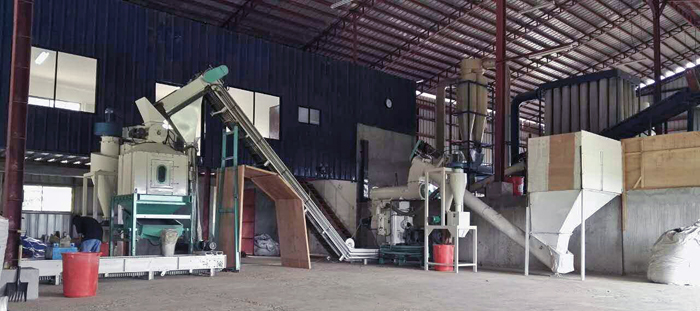 1.5T/H elephant grass pellet processing plant
The whole elephant grass pellet processing plant include the following equipments:
cutter, squeezing machine, sundry yard, hammer mill, rotory drying machine, pelleting machine, cooling and packing machine.
Raw material
Elephent grass also called napier grass, Bana grass, Giant king grass, Hwwalian Grass, Pachong.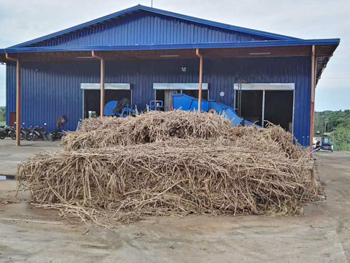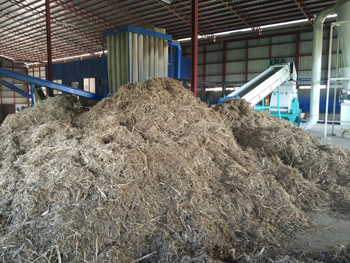 Elephent grass Size: 10-30mm diameter with 2-3 meters lengh.
Moisture: 65-75% as harvest received in factory.
Elephant Grass Pellet Processing Plant Layout
Step 1: Cut into sections(size into 10-20mm diameter and length 20-300mm length) and wash and squeezing.
Step 2: Sun dry yard: After 2days (without rain) sundry. The napier grass sections(after cutter and squeeze)goes down moisture from 70% to 30-38% moisture contained.
Step 3: Hammer Mill Station: To reduce dry grass sections size smaller. From (size into 10-20mm diameter and length 20-300mm length) into 2mm diameter and 5-8mm length.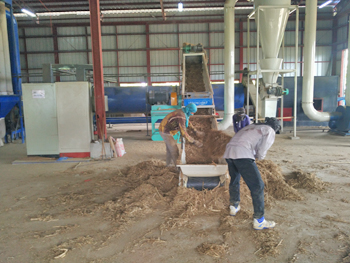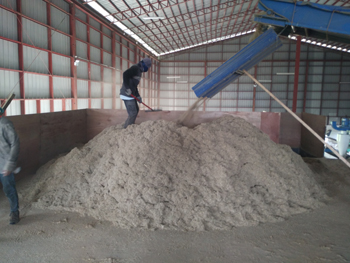 crushing station
Step 4: Drying Section(Rotary Drum): Dry this grass dust from hammer mill into moisture 18% to feed pellet machine.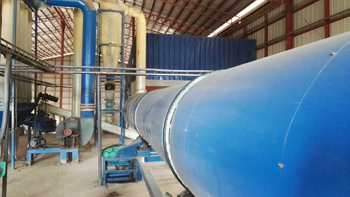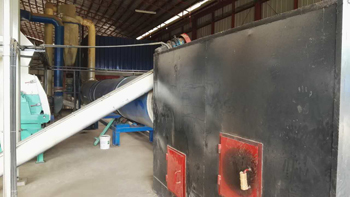 Drying Section with Rotary Drum
Step 5: Pelleting and Cooling Station: Process the dried grass dust into size 8mm diameter and 20-40mm adjustable length pellets.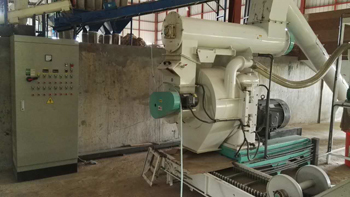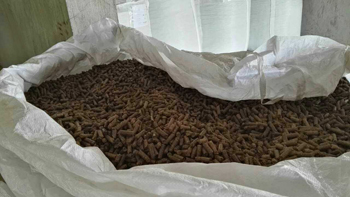 Pelleting Station and Elephant Grass Pellets
More introduce videos about pellet processing plant please contact us!
Get In Touch
We receive enquiries in
English, Español (Spanish), Русский язык (Russian), Français (French) and العربية (Arabic)
. Our professional team will reply to you within one business day. Please feel FREE to contact us!