Guidelines For Developing Biomass Pellet Production Business
Biomass pellets are classified into feed biomass pellets, biomass pellet fuel, and biomass pellets for other purposes. The most used is biomass pellet fuel, followed by feed biomass pellets. Biomass pellet fuels are widely used: life production, such as: households can replace coal, and provide high heat and lower prices than coal, large bathing palaces, heating companies, power plants, etc. With the advancement of relevant environmental protection policies and plans by countries around the world, more and more biomass pellet machine suppliers are emerging around the world.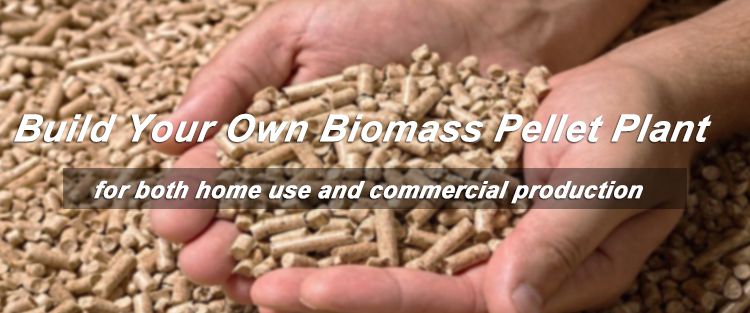 multifunctional integrated biomass pellet plant
People think that the biomass pellet business is profitable, so they invest money in it. But things are not that simple. Before the investment, many of our customers asked a lot of questions when making the business plan of the biomass pellet plant. In this article, GEMCO Machinery summarizes some of the most common questions about how to start a pellet production business to help you build a biomass pellet plant smoothly.(Read more: Top 14 FAQ For Ring Die Feed Pellet Mill)

How To Start With Small Investment In Biomass Pellet Plant?
Generally speaking, before preparing to build a biomass pellet factory, you will tell yourself to invest a little budget first. If you see it make money, then you invest more.In most cases, this logic is correct. But when it comes to building a pellet factory, things are different.
First of all, what you need to understand is that in order to start operating a pellet factory, the output starts at at least 1 ton per hour. Because making pellets requires a huge mechanical pressure to the biomass pellet machine, this is not feasible for small household pellet mill,because the latter is only suitable for small scales, such as a few hundred kilograms.If you force the small pellet mill to work under heavy load, it'll break very soon.Therefore, there is no doubt about cost reduction, but key equipment is essential.
Choose Indispensable Pellet Processing Equipment
For the pellet production business, investors need more than just a pellet machine.Biomass pellet plants may include the following equipment: pelletizers, hammer mills, log chippers, debarkers, dryers, coolers, packaging machines, conveyors, screening systems, dust removal systems, silos, fans, etc. Each type of machine has a variety of models for you to choose from.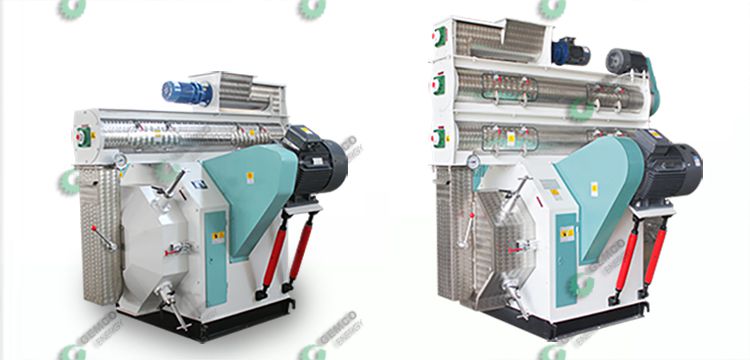 Starting Biomass Pellet Production Business

The Production Range Of Biomass Pellet Machine
| | Output |
| --- | --- |
| Small biomass ring die pellet machine | 500-800kg /h |
| Large biomass ring die pellet machine | 1.2-2.5ton /h |
The above is the biomass pellet processing equipment produced by GEMCO Machinery. When you are preparing to build a biomass pellet plant, please be sure to spend a lot of time looking for suitable suppliers and don't rush to make any decisions.

Choose Raw Materials Suitable For Processing
Likewise, materials play an important role. It's like the foundation of architecture. Abundant, high-quality materials guarantee half of your success in starting a biomass pellet processing business.

Raw Materials Of Biomass Pellet Processing
The budget for investing in a pellet plant does not only depend on the equipment, it also varies with the raw materials provided. For example, if the material is wood chips, things such as a hammer mill or dryer are not always needed. If the material is corn stalks, you will have to purchase the above-mentioned equipment for material handling.

When investing in biomass pellet processing equipment, price is an important factor to be concerned about. In addition, we must pay more attention to the adaptability of the equipment and the scale of the factory and the quality of the equipment, so that we can buy the equipment that is truly suitable for ourselves. If you have any questions about the construction of a biomass pellet plant, you can come to GEMCO Machinery, and we will get back to you within 24 hours.
Get In Touch
We receive enquiries in
English, Español (Spanish), Русский язык (Russian), Français (French) and العربية (Arabic)
. Our professional team will reply to you within one business day. Please feel FREE to contact us!