GEMCO energy 10 year anniversary celebration
GEMCO Energy celebrated its 10 year anniversary on Sep. 7th, 2014.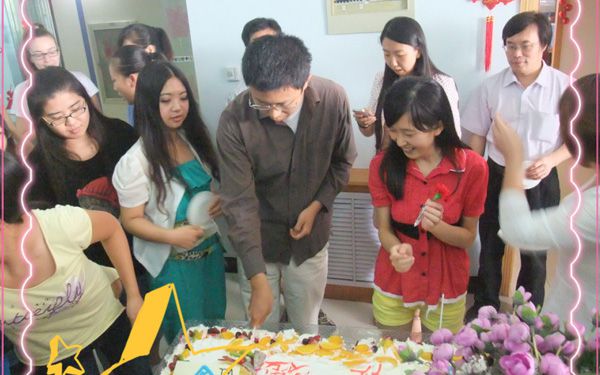 GEMCO Energy Machinery Co., Ltd belongs to its mother company, AGICO Group, which was founded on Sep.7th, 2004. GEMCO Energy is specialized in manufacturing biomass pellet mills and biomass briquette machines. As one of the leading manufacturers in China, GEMCO has the most advanced technology and processing equipments for making pellet mill and briquette machine. Ever since the year GEMCO Energy was founded, its products were welcomed in the world market.
GEMCO Energy History
2004-2006
GEMCO Energy started to export biomass briquette machine and flat die feed pellet mills to other countries. However, some of our customers applied the pellet mills in producing fuel pellets and obtained good result. This gave us inspiration in biomass pellet mill development. Through trial and error, we succeeded in making biomass pellets with our flat die pellet mill.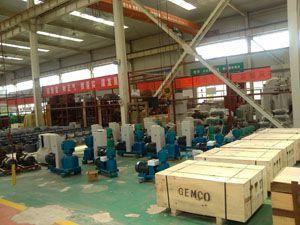 2007
In this year, GEMCO Energy set up a R&D department to devote to design and innovate biomass energy equipments. Over countless trials and modifications, GEMCO finally formed the ZLSP Series biomass pellet mill and the biomass briquette machines. We also introduced the advanced ring die pellet mill manufacturing technology and organized a complete pellet plant design group.
2009
GEMCO Energy became the largest biomass pellet mill manufacturers in China according to official customs' statics.
2010~present
GEMCO Energy has now obtained more than 10 patents for both biomass pellet mills and briquette machines. All of our equipments are made from high quality materials to be wear resisting and durable to use. We try our best to offer customers the best and save money for them. All customers who have purchased from GEMCO Energy were satisfied with us, some even become our distributors.
GEMCO Energy Achievements
During the past 10 years, GEMCO Energy has developed its own R&D Center with pellet mill developing department and biomass briquette machine developing department. We have 25 senior engineer R&D staff with Doctor or Master's degrees now, and keep recruiting engineers with mature experience in renewable energy machinery development.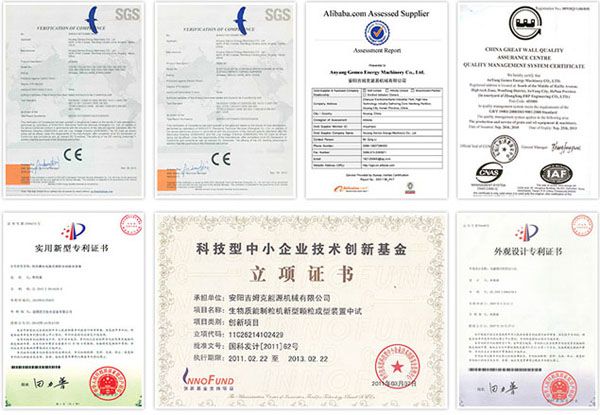 Now GEMCO Energy has obtained ISO9000, CE and BV certificates. The ring die pellet mills manufactured by GEMCO Energy were patented. We have formed a complete quality managing system to strictly control the whole process from raw material purchasing to machine manufacturing. We strictly control every detail from spare parts production to assembly to make sure every piece of equipment is qualified when it leaves the factory.
GEMCO Energy is now a member of the CAREI (China Association of Rural Energy Industry), which represents that GEMCO Energy has the leading agricultural equipment manufacturing technology in China.
GEMCO Energy International Trade
More than 80% of GEMCO Energy products are exported to near 100 countries and areas all over the world. We can receive emails asking about our pellet mills and briquette machines every hour, and the orders are also received every day.
Customers from different areas often visit our factory.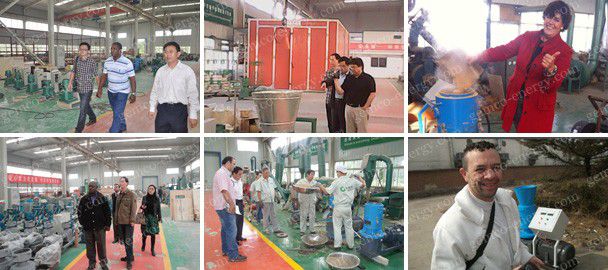 We have also helped our customers to build pellets or briquettes production plants overseas.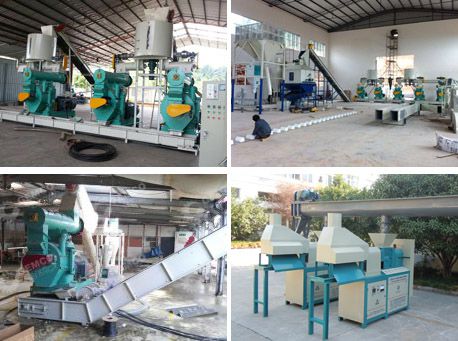 GEMCO represents Green Energy Machinery Communication Open-mind, which also expresses the enterprise tenet of "Good faith, quality first, customer utmost". We will always keep our original intention in mind and offer the best to our customers.
Hope the next 10 year GEMCO Energy will be much stronger!
Get In Touch
We receive enquiries in
English, Español (Spanish), Русский язык (Russian), Français (French) and العربية (Arabic)
. Our professional team will reply to you within one business day. Please feel FREE to contact us!