How to Choose Pellet Mill for Hard Wood?
Pellet mill for hard wood is one kind of hot sale biomass pellet mills of our company. Just as its name implies, the raw materials of this kind of machine is hardwood, like pine, fir, birch and poplar, etc. Those hardwood should be preprocessed then they can be processed by pellet mills. Usually, the hard wood should be turned into sawdust, then they can be compressed into hard wood pellet fuels.
You should find a suitable pellet mill for hard wood, then the hardwood pellets will have the best quality. But which kind of hardwood pellet mill is suitable?
For the small scale pellets producers, R-type
flat die pellet mill
is better. The pellet mill for hard wood produces pellets with a high density, high hardness and smooth surface. There are several powers to support the flat die pellet mill to run, such as electricity, diesel engine, gasoline and PTO. The customers can choose their prefer pellet mill for wood according to the needs.
Parameters of R-type Flat Die Pellet Mill

| Model | Power (kw) | Output (kg/h) | N.W./G.W. (kg) | Package size (mm) |
| --- | --- | --- | --- | --- |
| ZLSP200B | 3phase, 7.5 | 80-120 | 215/245 | 950*450*1050 |
| ZLSP300B | 3phase, 22 | 250-350 | 540/575 | 1350*750*1400 |
| ZLSP400B | 3phase, 30 | 350-450 | 770/810 | 1400*800*1450 |
| ZLSP550B(NEW) | 3phase, 55 | 500-800 | 1770 | 2300*750*1850 |
For the large scale pellets producer,
ring die pellet mill
is the best choice. Ring die has a good efficiency on processing the hardwood. On the premise of guaranteeing the production capacity, the quality is well guaranteed. The hardwood pellets from the ring die pellet mill has a high density, high combustion ratio, and low ash content, which has an active effect to the environmental protection. The rind die pellet mill can work for single machine, and it can work in the whole pellet production line with several machines.
Hardwood & Hardwood Pellets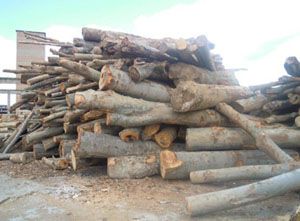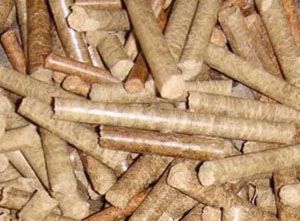 There are a lot of differences between hardwood and hardwood pellets:
Hardwood has a lower combustion ratio than the hardwood pellets;
Hardwood has more ash than the hardwood pellets;
Hardwood can not burn efficiently while the hardwood pellets can;
Direct burning of hardwood does great harm to the environment, it will lease a lot of carbon dioxide intensifying the green house effect.
To a large extent, pellet mill for hard wood realizes the target that there is no pollution which is suitable for the requirement of mutual development between environment and social production. Pellet mill for hard wood is the indispensable tool and energy producing machine in the future. What's more, many countries begin to encourage the development of new kind of energy, so the hardwood pellet mill has a great development space and a large potential.
Get In Touch
We receive enquiries in
English, Español (Spanish), Русский язык (Russian), Français (French) and العربية (Arabic)
. Our professional team will reply to you within one business day. Please feel FREE to contact us!