Buy Biomass Pellet Making to Start Biomass Pellet Business
Biomass refers to plant materials and animal waste used especially as a source of fuel. But for making pellets, biomass just means plant, which includes wood waste as sawdust, wood shavings, tree branches, wood chips; crop waste as wheat straw, cotton stalk, corn stalk, wheat bran and many other biomass wastes like peanut shell, sunflower husk, bagasse, EFB, etc. Of cause, not all plants are suitable for biomass pellet manufacturing. Biomass pellet making machine can only trun those contains much lignin into pellets. (Testing Report: Coffee Ground and Coffee Shell Pelletizing Test >>)

Starting Biomass Pellet Making Business
Starting Biomass Pellet Manufacturing Business - Profitable & Eco-Friendly
It is reported that 22 million tons of pellets were produced in the year 2013 to fulfill energy demands in many countries globally. Since then biomass pellet production has been increasing constantly. All these facts show that setting up a biomass pellet production line is a great opportunity for anyone who wants to invest in a profitable business that has the potential to grow even more in the future. (Read more: Commercial Biomass Pellet Plant Project Report >>)


Commercial Biomass Pellet Mill Plant
A few more reasons why starting biomass pellet making business is a great investment opportunity are given below:
Biomass Raw Material is Easily Available and at Cheap Price
Price of Tranditional Fossil is Increasing and Its Amount is Decreasing
Demand for Eco-Friendly Energy Sources is Increasing
Biomass Pellets are Renewable Energy Resource

If you are also looking for a reliable supplier to setup complete pellet mill plant for your business, but have no ideas about how to or where to buy the suitable biomass pellet processing machines, please massage us your raw materials, specific requirements and investment cost budget, we will soon offer the machine specifications and price list!
How to Choose Biomass Pellet Making Machine?
Pellet making machine is the main equipment for biomass pellet production. The choice of biomass pellet machine mainly depends on the capacity your required and other factors.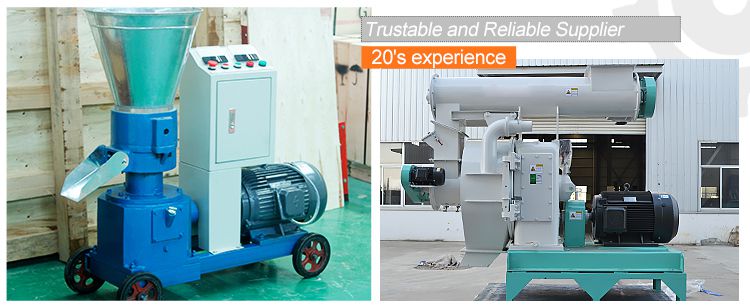 Biomass Pellet Making Machine for Sales
Production Output: 50-800kg/h - Flat Die Pellet Mill
There are 2 types of small biomass pellet making machine: D-type and R-type. Generally, D-type biomass pellet machine is more suitable for soft woods or soft materails. While R-type biomass pellet machine is offen used to process hard woods. But it is not absolutely. If you don't know how to choose, just contact us and we have experienced engineers for help you!
To meet more requirements of users, the small biomass pellet making machines have 4 power sources: Electrical Pellet Mill, Diesel Engine Pellet Mill, PTO Pellet Mill and Gasoline Pellet Mill.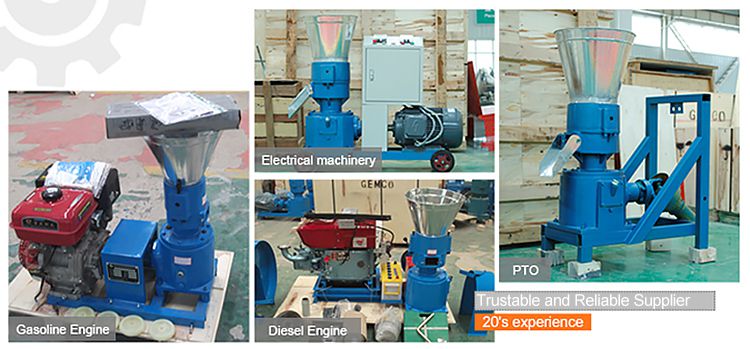 Small Biomass Pellet Making Machine for Sale

Production Output: 500-2500kg/h or above - Ring Die Pellet Mill
Ring die pellet machine is more suitable commercial or industrial pellet plant project. Altought it is efficient and suitable wide range of biomass materials, it requires more investment cost.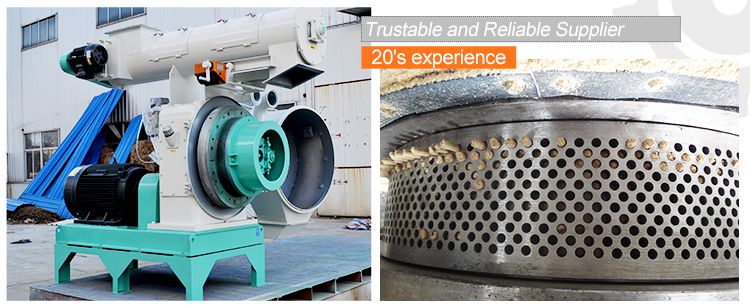 Ring Die Biomass Pellet Making Machine
Hot Sale Commercial Biomass Pellet Mill Machine for Sales
Model
Capacity (Ton/Hr)
Sawdust/Stalks
Power (KW)
Packing Size (MM)
Net Weight
(Kg)
BPM420


1.2~1.5/1.5~2.0
Main Motor
90


2500*1100*1900 (2300)

3T
Feeding Machine
1.5
Conditioner Motor
2.2
BPM508


1.5~1.8/2.0~2.5
Main Motor
110

2800*1100*1900 (2300)

3.7T
Feeding Machine
1.5
Conditioner Motor
2.2
Biomass pellet manufacturing is a sunrise industry, and more people put their capital into this industry by buying biomass pellet making machine to set up their own biomass pellet mill factory. As a leading biomass pellet machine manufacturer and supplier, GEMCO can offer the BEST plant for your biomass pellet making business. If there are any questions about the cost to set up a complete pellet plant or the price of small pellet making machine, please contact us directly!
Setup Your Own Biomass Pellet Manufacturing Plant for Business
Biomass pellet making machine to start biofuel business – factory price wood pellet machine for biomass pellet making: Buy pellet making machine from biomass pellet machine manufacturer or supplier at factory price, get FREE technical instruction of biomass pellet production process and business plan to set up biomass wood pellet mill plant project in in The Czech Republic, Guatemala, South Korea, Japan, Thailand, Indonesia, etc., at low cost.
Get In Touch
We receive enquiries in
English, Español (Spanish), Русский язык (Russian), Français (French) and العربية (Arabic)
. Our professional team will reply to you within one business day. Please feel FREE to contact us!