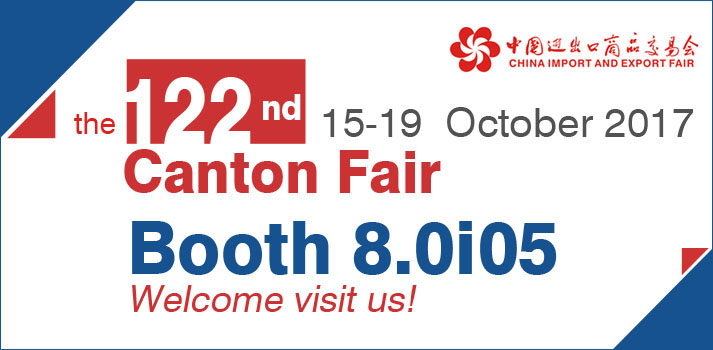 ZLSP200B R-type Electric Pellet Mill
MPL300 Biomass Mobile Pellet Plant
Large Ring Die Wood Pellet Mill
D-type ZLSP200B Small Pellet Mill
Screw Biomass Briquetting Machine
Hydraulic Wood Briquette Machine

Briquette Making Equipment Got Popular in Philippine Clients

Great Biomass Pellet Press in Canton Fair 2018

Learn to Control Poultry Feed Mill Cost for Feed Production
Projects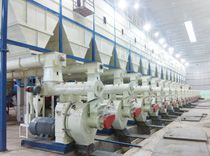 20TPH Wood Pellet Plant in Vietnam
TEL:
+86-372-5965148
FAX:
+86-372-5951936
E-MAIL:
info@gemco-energy.com
ADD:
19F, Suite B, Global Trade Mansion, Wenfeng Avenue, Anyang, Henan, P.R.C
Wood Brick Briquettes Machine for Sale
There are many kind of raw material can be used for making wood brick briquettes. First of all, everything related to wood. Such as sawdust, wood chips, logs, branches, etc.. What's more,
wood brick briquettes machine can not only suit for making wood brick briquettes, but also suit for other biomass raw materials
. Such as peanut shells, rice straw, bagasses, and so on.
What is wood brick briquettes?
Among the various biomass briquette products, wood brick is also named wood briquette. As its name implies, the raw material is 100% of wood sawdust and other wood residues. It is just like the reform the wood residue into wood block without special binders added.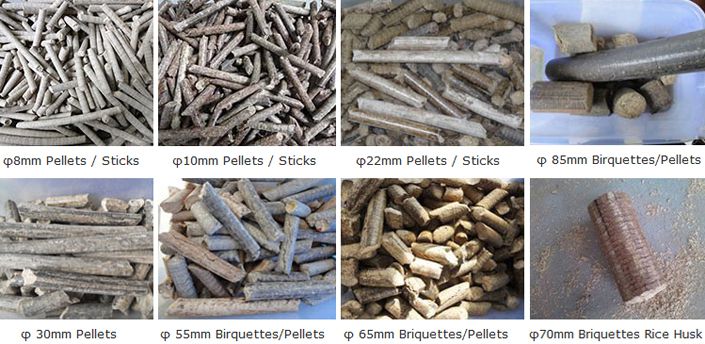 Produced by
Mechanical Stamping Wood Brick Briquettes Machine
The density of wood brick is higher than the normal firewood. Lignin in the wood could combine the wood matter together easily, so it can burn longer in the fire places and the stoves. The wood brick is the one of the best briquette products, it is the most suitable fuel for cooking the smoked food. There is no other additive added in the process of wood brick making, no toxic matter could be created.
The process of making briquettes by wood brick briquettes machine.
Different briquette process with different raw material. Here is the general process of making wood brick briquettes. If you want to know how to process briquettes with your own raw materials, please contact us, we well make specific solutions for you depend on the conditions of your place and the feature of your raw material.

Crushing: Some raw materials are too large, which will cause poor briquette effect or damage wood brick briquettes machine. Crusher can make block materials into sawdust or bran shape.
Drying: Biomass briquetting has strict requirements on the moisture content of raw materials. After crushing, the saw dust will be sent to roller dryer. In the dryer machine, the sawdust can be dried to preset moisture content through hot air. Or increase the moisture content of the raw material if it's too dry.
Briquetting: Wood brick briquettes machine is the key equipment of the whole briquette making. We have many type of briquette machine for you to choose. The machine can process different briquettes ships by different models.
Cooling: When discharging briquettes from the wood brick briquettes machine, the temperature is too high. The structure of briquette is relatively loose and easy to be broken. Through cooling system, the briquettes will be cooled to room temperature and become tight and durable. Then, they can be packaged in bags.
Finally, you have got the final wood brick briquettes with high quality.
Other Products You May Need